Display calibration and more for the Sony Xperia Z and Sony Xperia ZL?
68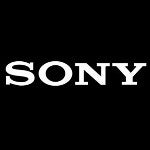 There is no doubt which smartphone created the
largest buzz
at CES this year, that would be the
Sony Xperia Z
. But just because a model is able to command attention doesn't mean that it will be a winner. For example, can you remember which handset left the 2011 CES as most likely to succeed? It was the
Motorola DROID BIONIC
which ended up going through a re-design before being launched in late 2011. But by the time the phone was released, the
Motorola DROID RAZR
was on the way and the DROID BIONIC never lived up to its promise.
Palm Pre
at CES 2009? It seemed at that moment that the Apple iPhone finally had a challenger and webOS was an interesting platform that offered strong multitasking support and the ability to shut down applications with a flick of the finger. What could go wrong? But no one could have predicted that by the end of the year, it would be the
Motorola DROID
that would be taking sales away from the Apple iPhone. And instead of webOS, it was Android that was beginning its
multi-year run to the top
.
The Sony Xperia Z and its brother, the
Sony Xperia ZL
, are still enjoying the warm glow of the accolades thrown at both handsets by those waiting for the phones to launch in their region. While there are some differences between the two models, such as the
water and dustproofing on the Sony Xperia Z
, the smaller size of the Xperia ZL and the different placing of the front facing cameras to name a few, a leaked photograph shows what could be
display calibration software
on the Sony Xperia ZL.
Based on the leaked photograph, the software will allow users to control the
white balance
,
color saturation
and
hue
to make the display look exactly the way you want it to. And while the software was seen only on the Sony Xperia ZL, there is no reason not to expect it on both models.
Check out the screenshots below of both the Sony Xperia Z and Sony Xperia ZL including how sharp a racing game looks on the 5 inch screen.
source:
SE-Cafe
(translated),
XperiaBlog
,
GSMArena