Sony Xperia ZL Review
45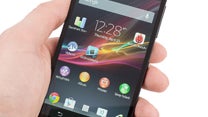 Introduction:

Making a radical impact on today's smartphone market is no easy task, but Sony is hoping to succeed by taking a slightly different approach than its rivals. While most manufacturers have their time and resources focused on a single high-end device, the Japanese tech giant is delivering its one-two punch in the form of the slim and shiny
Sony Xperia Z
and its less fabulous and non-water-resistant, but (presumably) less expensive
Sony Xperia ZL
.
On paper, the Sony Xperia ZL is very similar to its fashionable cousin. It is equipped witha
5-inch, 1080p
screen
, powerful quad-core processor, 13MP camera, and LTE connectivity – factors that land it right into the high-end category. The Sony Xperia ZL, however, is being advertised as more compact than its competitors while its battery has a slightly bigger capacity than the one inside the Xperia Z.
But the competition on the smartphone battlefield is nothing short of fierce. It usually takes far more than just specs to turn a flagship into a bestseller – outstanding features, well-executed software, and attractive design are pretty much mandatory traits. Does the Sony Xperia ZL have any of that? Well, it is time to take it for a spin and find out!
In the box:
Wall charger
microUSB cable
MH-EX300AP wired headset with extra ear gels
User guide and other papers
Design:

If we had to describe the Sony Xperia ZL using one single word, that would be "boring". Sure, the smartphone has adopted some visual cues from its sleeker cousin – the Xperia Z, but it is thicker and far less appealing with all that matte plastic used in its construction. As a result, the Xperia ZL simply lacks that "wow" factor we've come to expect from top-of-the-line smartphones nowadays.
Something that the Sony Xperia ZL is supposed to stand out with is its small footprint. Looking at numbers alone, it should be one of the most compact 5-inch smartphones in existence, with over three quarters of its front side occupied by its large screen – an impressive technical achievement that must be noted. But in reality, the difference between holding the ZL and one of its 5-inch rivals is not as striking as Sony wants you to think. Actually, using the Sony Xperia ZL would have been much more enjoyable if its corners weren't so pointy. And yes, it is still
uncomfortable to operate using one hand only
, but that's a common trait for all phones of that size.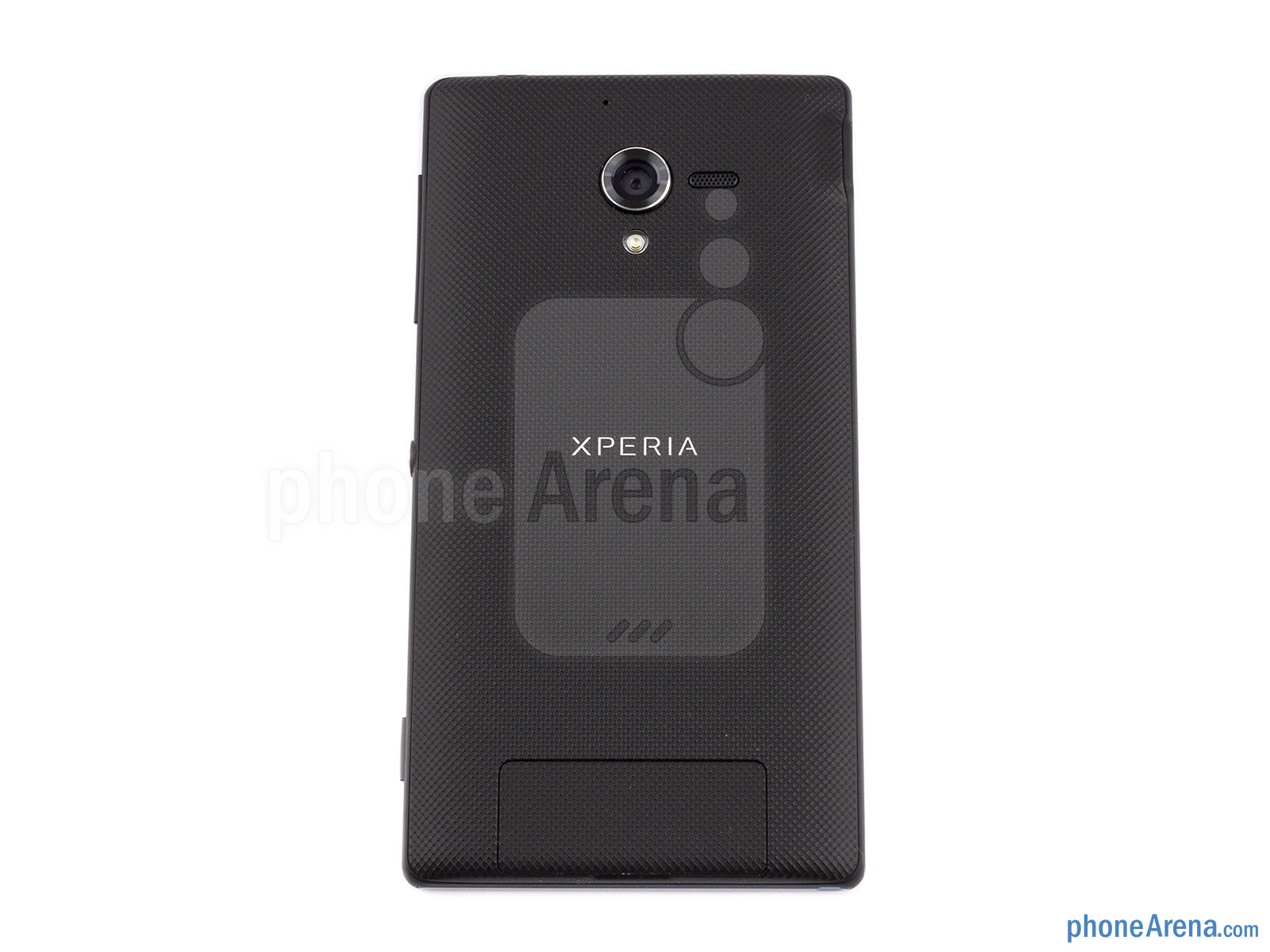 The textured soft touch back plate provides good grip
On the bright side of things, we're extremely
pleased with how much grip the textured, soft touch back plate provides
. What's more is that absolutely no fingerprints stick to the back so it looks clean and pristine pretty much all of the time. The physical buttons are another detail executed flawlessly – they are all exposed well and easy to access, while the camera shutter key isn't prone to accidental presses.
Display: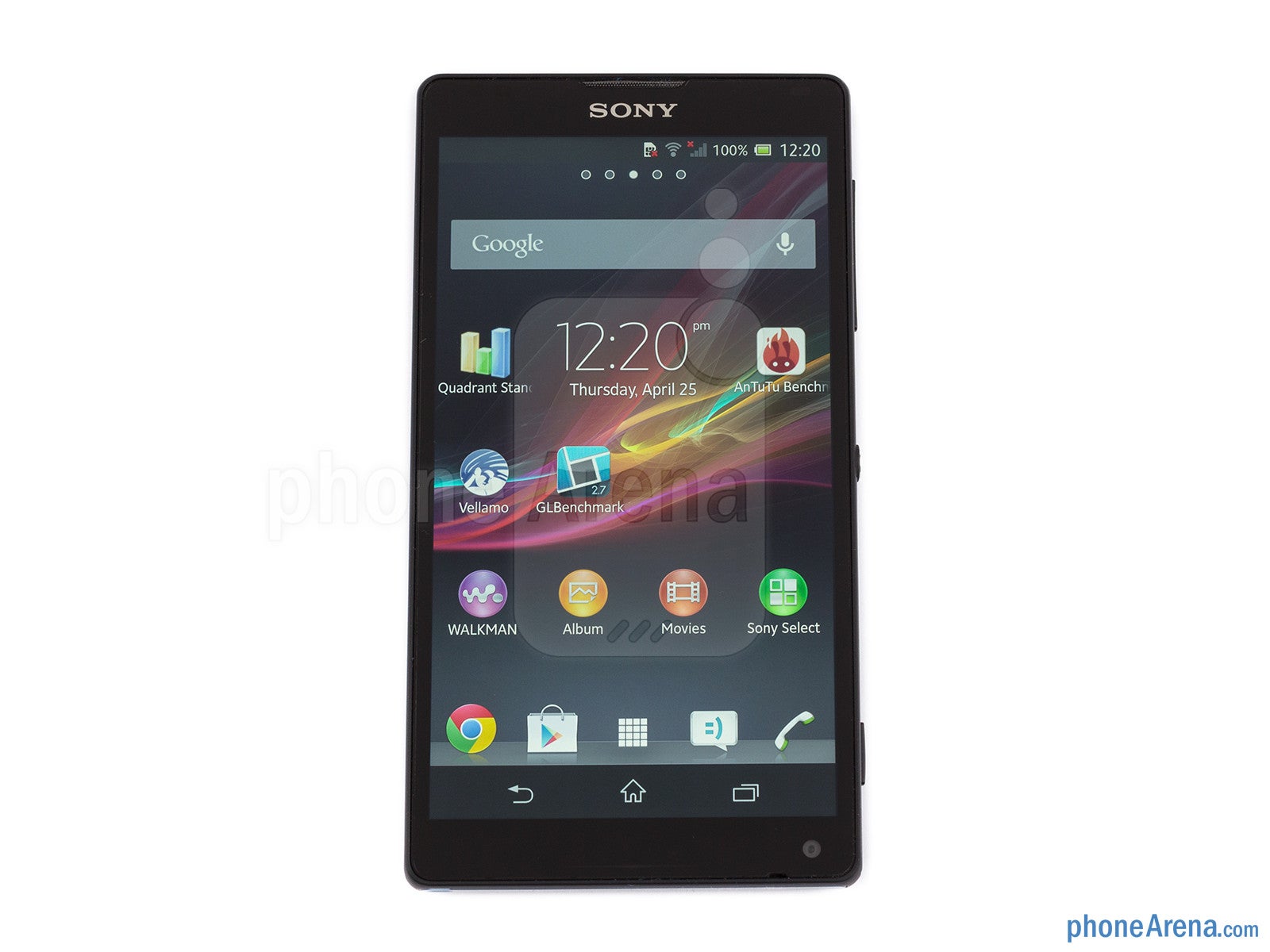 The 5-inch screen occupies more than three quarters of the phones face
Just like many other high-end Androids, the Sony Xperia ZL comes with a
5-inch display offering an outstanding resolution of 1080 by 1920 pixels
. The high pixel count is undoubtedly the most awesome thing about the smartphone's screen as the level of detail it provides is superb – even the finest lines of text are always sharp, while graphics are extremely smooth and pleasant to look at.
Using the Sony Xperia ZL on a bright, sunny day isn't much of a problem once the screen sets its brightness up to the maximum. The device's outdoor visibility is comparable to that of other high-end handsets available today.
Sadly,
the display's viewing angles are far from impressive
. Tilting the phone to the side results in a drastic color degradation and loss of contrast. Speaking of contrast, that's another thing that the screen could have had more of. Well, actually the
Mobile BRAVIA 2 engine improves image quality a bit
, but the feature is active only when viewing photos and videos in the gallery or the video player.