Digital Wellbeing officially coming to all Android One smartphones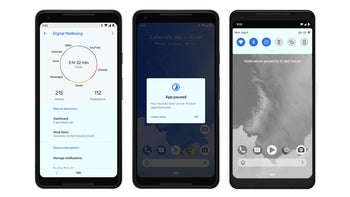 Google launched Digital Wellbeing
to help Android users understand how to use their phones. The app shows all sorts of statistics like screen time, which apps you're using more often or how many notifications you get. But the app also allows users to impose limits on how often they use certain phone features.
Anyway,
Digital Wellbeing was announced
as a Pixel-exclusive app with the promise that Android One phones will eventually get it as well. As a matter of fact,
Nokia 7 Plus
, an Android One smartphone got support for Digital Wellbeing
about a month ago
.
Today, the app has been updated in the Google Play Store and received support for all Android One phones. Of course, Android Pie is still required, so that still limits availability a bit.
Unfortunately, the only devices that seem to qualify for the app are the
Nokia 7 Plus
and
Nokia 6.1 Plus
since these are the only Android One phones running Android Pie. If you meet these requirements, you can go ahead and download the Digital Wellbeing app from Google Play Store.