Screen Time and Digital Wellbeing: would you use those features?
19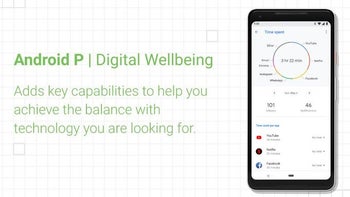 This year, mobile operating system developers seem to be tackling the ever-growing issue of smartphone addiction. Google announced its
Digital Wellbeing
feature in Android 9 and Apple presented its own Screen Time feature for iOS 12. What these do is they show you a broken-down view of how much time you spend on your phone and which apps you use the most.
Users that don't trust their own ability to resist their phone's digital temptations will have the choice to set up an automatic limit of how much time they can spend in an app. On Apple's side, this time is synced and spread between your iPad and iPhone, so no cheating by jumping from phone to tablet and back!
Some will definitely enjoy the choice to stop their habit of procrastinating by hanging on to the phone. Most will probably just check out the graphs and then forget about the feature. And we are sure that there are few out there in denial, believing that there's no way they are suffering from smartphone addiction.
We kid, of course, but let's see what the public says! Would you use Digital Wellbeing / Screen Time?