Deal: Save $100 and get freebies worth $200+ when you buy the Nokia 9 PureView
14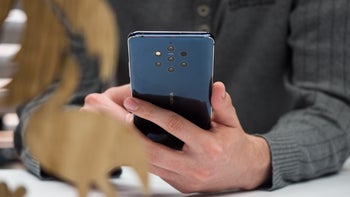 HMD Global's most powerful smartphone, the
Nokia 9 PureView
is greatly positioned among recent flagships price-wise, but the device becomes even more appealing when it gets heavily discounted.
In the last couple of weeks, the Nokia 9 PureView has been on sale for $100 off
at many US retailers
, which brought down its price to just $600 outright. Now, if the same deals come with freebies worth more than $200 in tow, it's infinitely better.
B&H offers such a deal currently, so if you're in the market for a Nokia high-end smartphone, you might check this out. Besides saving $100, the US retailer also offers customers various accessories worth exactly $223 for free when they buy the Nokia 9 PureView.
The freebies bundle that comes with the
Nokia 9 PureView
includes a Mophie 10,500 mAh Encore Plus portable power bank, a Ting GSM Mobile Starter Kit with $120 total credit, and a Huawei Band 3e activity and running tracker (black or pink).
Also, you'll get $10 off your monthly bill for a year when you switch to Ting before June 30 ($120 value). This specific offer is only available until May 15, 2019. Keep in mind that if you plan to buy the Nokia 9 PureView to use it with another carrier, the smartphone will only work on GSM network operators like AT&T and T-Mobile.