Nokia 9 PureView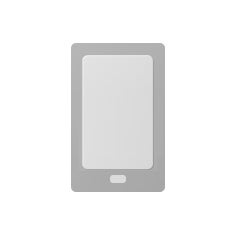 Qualcomm Snapdragon 845
Octa-core, 2800 MHz
MEMORY:

256 GB
BATTERY:

4100 mAh
Features:
Fingerprint
Lightweight
Thin
LTE
Waterproof
NFC
Dual SIM
Description
The Nokia 9 specifications are rumored to include a 6-inch AMOLED display with 1440 x 2880 pixels resolution, 41-megapixel rear camera, Snapdragon 845 processor with 8 GB RAM, and 4100 mAh battery.
Not official: This page is created based on leaked or rumored information.
Compare
Display
Display size:
Resolution:

Pixel density:

Pixel density - The pixel density of a display represents the number of pixels over an area of one inch. It's measured in "pixels per inch", or ppi. The higher the number, the more detailed and good-looking the display is.

Technology:

Technology - There are two main screen technologies currently used in phones and tablets: LCD and AMOLED. The former usually features a light source and liquid crystals, while the latter is based on organic light-emitting diodes. Newer LCD variations like IPS-LCD and Super-LCD allow for very accurate color reproduction and very wide viewing angles, where no significant image quality loss is observed. Current AMOLED screens differ in such a way that they can exhibit much more saturated colors (sometimes too much) and incredibly high contrast levels, which is due to black color being completely black in AMOLED displays.

Screen-to-body ratio:

Screen-to-body ratio - Shows what part of the frontal area of a phone its screen occupies.

Features:

Scratch-resistant glass (Corning Gorilla Glass 5), Ambient light sensor, Proximity sensor
Camera
Rear:
Main camera:

Hardware Features:

Optical image stabilization, Phase detection autofocus

Specifications:

Aperture size:

Aperture size - The aperture of a camera is the opening through which light travels before it reaches the camera sensor. The smaller the number is, the bigger this opening is, allowing for more light to pass.

F1.5;

Pixel size:

Pixel size - The size of an individual pixel on a camera's sensor. The bigger, the better.

1.4 μm

Second camera:

Specifications:

Aperture size: F2.4; Optical zoom: 2x

Flash:
Video recording:

Features:

Video calling, Video sharing

Front:
Design
Dimensions:

5.93 x 2.96 x 0.29 inches (150.6 x 75.2 x 7.3 mm)

Materials:
Resistance:

IP certified:

IP certified - The IP code indicates the degree of protection against dust and water. The first number represents dust protection, while the second represents water protection. In IP67, for example, 6 means a completely dust-tight device, while 7 means the device can stay immersed in up to 1 meter of water for up to 30 minutes. In IP68, a higher level of water protection is expected, but exact numbers aren't specified: both depth and continuance are specified by the manufacturer on per device basis.

Biometrics:

Biometrics - Features and sensors that replace a traditional PIN or password as means of identification when unlocking your device.
Hardware & Performance
System chip:

System chip - Most modern handsets use an advanced chip that includes many of the device's hardware modules like the processor, Wi-Fi, Bluetooth and sometimes even the wireless radio. This field shows what particular system chip (or System-on-a-Chip) is used in the phone.

Qualcomm Snapdragon 845 SDM845

Processor:

Processor - The processor is the main computing component of a phone and is a major factor when it comes to the overall speed of the device. Some more powerful smartphones use dual-core and quad-core processors designed to deliver greater performance.

Octa-core, 2800 MHz, Kryo 385, 64-bit, 10 nm

GPU:

GPU - The graphics processor is important for the smooth operation of the system and especially in games and other applications that may involve complex graphics and animations.

RAM:

RAM - System memory, or RAM memory is the type of memory that the device uses to temporarily store data from the OS or currently-running apps. The more RAM available to the device, the better the performance will be when multiple or heavier programs are running.

Internal storage:

Internal storage - Bigger storage capacity allows you to keep more content saved onto your device, such as more applications, photos or video. Games and video content typically take up the biggest amount of storage space.

OS:
Battery
Capacity:

Capacity - The bigger, the better! However, battery capacity is not the only factor that has an effect on battery life. Those include the chipset in use, the software running on the device, as well as the consumer's unique usage pattern.

Charging:

Talk time:

Talk time - As rated by manufacturer.


the

average

is 20 h (1194 min)
24.00 hours

Stand-by time:

Stand-by time - As rated by manufacturer.


the

average

is 20 days (471 h)
23.5 days (565 hours)

Video playback:

Video playback - As rated by manufacturer.
Cellular
CDMA:

CDMA - Code Division Multiple Access. A technique of multiplexing, also called spread spectrum, in which analog signals are converted into digital form for transmission. For each communication channel, the signals are encoded in a sequence known to the transmitter and the receiver for that channel. The foremost application is digital cellular phone technology from QUALCOMM that operates in the 800MHz band and 1.9GHz PCS band. CDMA phones are noted for their excellent call quality and long battery life.

GSM:
UMTS:
LTE (FDD):

Bands 1, 2, 3, 4, 5, 7, 8, 20, 28

LTE (TDD):
Data:

LTE-A Cat 12/13 (600/150 Mbit/s), HSDPA+ (4G) 42.2 Mbit/s, HSUPA

SIM type:
Connectivity
Bluetooth:
Wi-Fi:

802.11 a, b, g, n, ac, dual-band

Mobile hotspot:

Mobile hotspot - Turns your phone into a Wi-Fi access point to which other Wi-Fi-capable devices can connect. These devices can then access the internet via your phone's data connectivity.

USB:

Connector:
Features:

Mass storage device, USB OTG

Location:

Location - This field shows the positioning systems supported by the device. The most common types are GPS and A-GPS. GPS - This is one of the most widespread global positioning technologies, developed and maintained by the U.S. government. It uses satellites in order to detect your location. Works best in clear weather. A-GPS - A-GPS stands for Assisted GPS and is the industry standard for positioning and navigation. "Assisted" means that it can use local wireless networks, in addition to satellites, for quicker and more precise localization.

GPS, A-GPS, Glonass, BeiDou

Other:

NFC, ANT+, VoIP, Tethering, Computer sync, OTA sync
Phone features
Sensors:

Accelerometer, Gyroscope, Compass, Hall (for flip covers), Barometer

Notifications:

Haptic feedback, Music ringtones, Vibration, Flight mode, Silent mode, Speakerphone

Other features:

Voice dialing, Voice commands, Voice recording
specifications continue after the ad
Multimedia
Screen mirroring:
Speakers:
Headphones connector:
Additional microphone(s):
To see the full specifications with in-depth details click here.
Despite our efforts to provide full and correct Nokia 9 PureView specifications, there is always a possibility of making a mistake. If you see any wrong or incomplete data, please LET US KNOW.
If you are interested in using our specs commercially, check out our Phone specs database licensing page.