Commerce Secretary Ross selects former federal prosecutor to head ZTE compliance team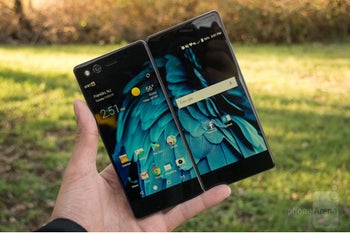 As part of the agreement between the U.S. government and ZTE that lifted the export ban on the Chinese smartphone manufacturer, the U.S. was to appoint a team to "monitor" the company's compliance. Today, U.S. Commerce Secretary Wilbur Ross said that former federal prosecutor Roscoe Howard will head up the team that will make sure that ZTE doesn't sell goods and services to countries under U.S. sanctions.

In addition to having a compliance team inside ZTE, the company paid a $1 billion fine, placed $400 million in escrow to cover any future violations, replaced its Board of Directors and made changes in the executive suite.
It now has full access to its U.S. supply chain
.
According to an anonymous source, Howard was not the Commerce Department's first choice to head up the compliance team. Originally, Peter Lichtenbaum, a former assistant secretary for export administration at the Commerce Department, was sent a letter offering him the job on August 15th. But that offer was rescinded after Ross discovered that Lichtenbaum was one of several national security officials who signed a letter back in August 2016 stating that they would never vote for Donald Trump because they considered him unqualified to be president.