Clove outs its own road map showing the U.K. arrival date for new models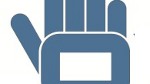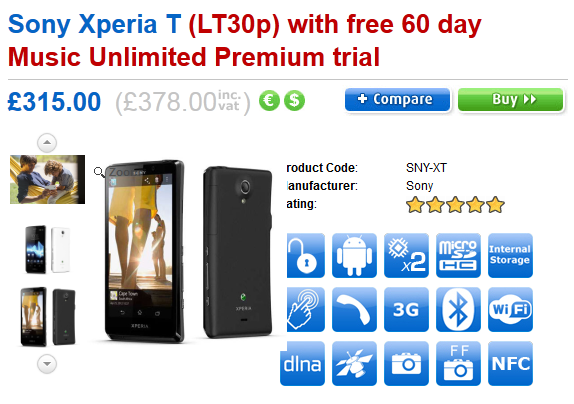 The Sony Xperia T should be back in stock at Clove on November 1st
U.K. mobile technology retailer Clove often is the first place in the U.K. where you can find a newly released model. With that in mind, the retailer posted its own road map listing expected arrival dates for a number of new devices that should find strong demand. The James Bond phone, better known as the
Sony Xperia T
(378 GBP or $606 USD) will be back in stock on November 1st while the retailer's first stock of the
Sony Xperia J
(190.80 GBP or $306.08 USD) will ship to Clove the very same day. The next day, November 2nd, the
HTC One X+
(474 GBP or $760 USD) is scheduled to ship to the retailer while the Windows Phone 8 flavored
HTC 8X
(399.98 GBP or $641.65 USD) in black or blue is expected to be in transit on November 5th. The
HTC 8S
(224.99 GBP or $361 USD) won't be in stock until approximately November 15th.
Samsung's Windows Phone 8 model, the
Samsung ATIV S
(442.80 GBP or $710 USD) is penciled in for a November 19th launch along with the
Samsung ATIV Tab
(549 GBP or $881 USD). The white version of the
Samsung Galaxy S III mini
(298.80 GBP or $479 USD) is due into Clove on November 8th while the blue version won't be ready until November 26th. (While you're contemplating this device, you should check out
our review
on the smaller version of Samsung's flagship phone.
For those who have been waiting for this to launch, Clove is expecting the Samsung Galaxy Camera (399 GBP or $640 USD) in white to be shipped to them on November 2nd while the retailer is waiting on a delivery date for the unit in blue.
If you want to visit Clove's website to pre-order any of these devices, just visit the sourcelink and click on "Home". All of the prices include VAT.
source:
Clove