Samsung Galaxy S III mini Review
80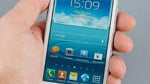 Introduction:
Although the overall tendency for screen sizes of Android handsets is to go up, it seems phone makers aren't willing to forget about the not so tech-savvy users who would actually prefer having a more compact device. The
Samsung Galaxy S III mini
is a perfect example. It's designed to bring most of the goodies of the
Galaxy S III
in a significantly smaller form-factor. However, the S III mini is more intriguing than your typical mid-range model, as it has the privilege of being named after one of the best and most popular Android phones around.
When we first caught wind of the S III mini, many thought that it'll still be a very high-end model, only with a smaller screen size. Now that all about the device is known, some seem to be disappointed by the phone's mid-range specs. To tell you the truth, we don't know why that is. We feel that the Galaxy S III mini is an awesome 4" smartphone with a lot of potential and very few flaws. Let's examine it closely and see where it excels and where it falls short!
Design:
Isn't it obvious? The Samsung Galaxy S III mini's appearance is super-inspired by its bigger sibling, the Galaxy S III. If you don't look closely, you might even think that the S III mini is simply a shrunken version of the GS III, but that would be wrong. Thanks to some minor changes like moving the Home button a bit higher on the S III mini, Samsung has managed to achieve a more pleasing look. Overall, the handset is pretty good-looking, with its white version being perfect for women.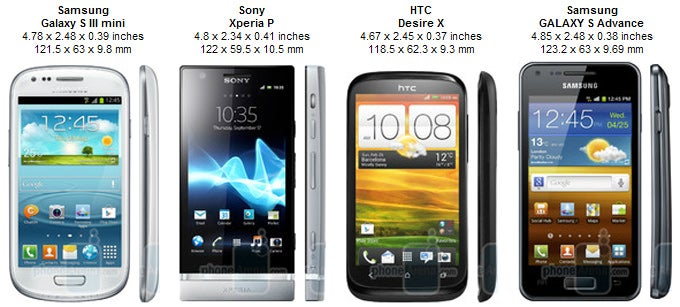 You can compare the Samsung Galaxy S III mini with many other phones using our Size Visualization Tool.
Thanks to the compact size and rounded edges, the Galaxy S III mini is extremely easy to hold and operate. Using it with one hand only is a joy and doesn't give you any sense of discomfort.
We guess we won't surprise anyone if we say that the phone's casing is entirely made of plastic. While can't find too many advantages to that, we kind of like the fact that Samsung has used a nice, glossy plastic, as opposed to a soft-touch matte finish that can often give you the feeling of dirty hands.
The physical
buttons
of the S III mini, which includes the Home, Volume and Lock keys, all function fairly well, although not perfectly. We would have liked them more if they were a bit "clickier," especially the Lock key. The metallic border that is around the Home key also makes pressing it a bit uncomfortable, but this is being close to nitpicking now.
By the way, we aren't fans of how the capacitive Menu and Back buttons completely disappear when they aren't lit up. This is also present in the Galaxy S III, and, well, we guess that you get used to it at some point, but it simply doesn't feel very "natural," or... normal.
Display: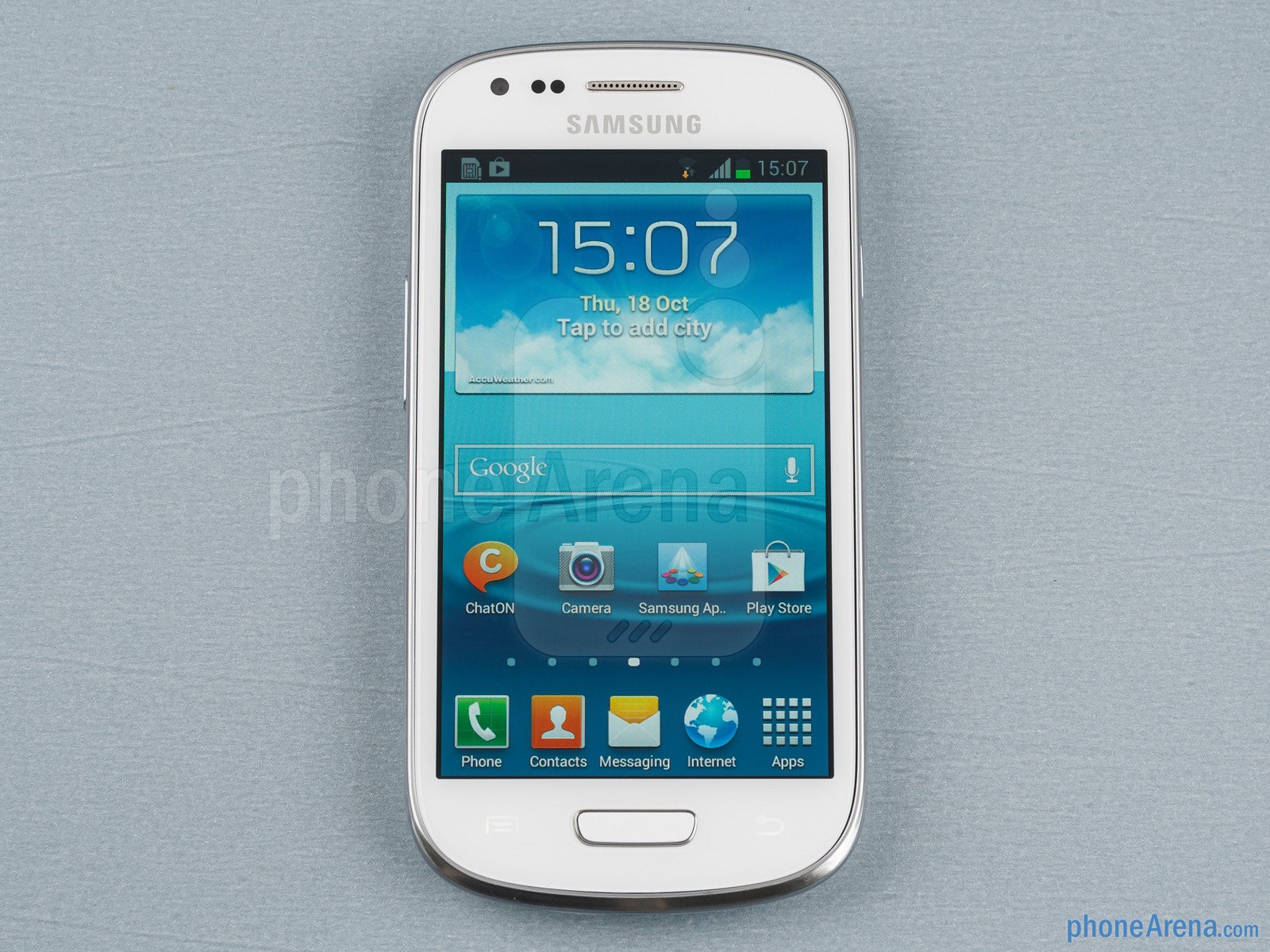 So, the most interesting thing here should be the
4" screen
size of the Galaxy S III mini. We have to say that we quite like it. In fact, it seems perfect for most basic stuff that one can do on a smartphone, like using the organizer features, browser, camera, etc. Well, if you are a heavy user, who plays a lot of games, or watches a lot of video, or simply uses their smartphone as their main computer, then we'd recommend getting something with a bigger screen, like the GS III or
One X
or
Note II
, but in most other scenarios, where you're using your phone as a phone, organizer, social networking device, some web browsing and the occasional game, we think the 4" display of the S III mini is big enough to provide a comfortable experience.
One of the things that people didn't like about the S III mini is the
WVGA (480 x 800) resolution
. Sure, it won't blow you away, especially when 'HD' screen have almost made their way to mid-range devices nowadays, but one thing we have to note here is that what's important is pixel density, not the resolution itself. In the case of the GS III mini, the pixel density is 233 ppi which means that almost everything on the screen is fine-looking. It's certainly not a Retina Display, but it's still good enough to provide a comfortable experience. So, it's not right to simply compare resolutions; you have to factor in the eventual difference in screen sizes as well.
One thing that certainly isn't helping this display is its
PenTile pixel arrangement
. Because of that, one can notice individual pixels easily if they look closely at the screen. Some colors are particularly prone to appearing dotted due to the PenTile matrix. All in all, though, as we said above, the experience is still pleasant.
The S III mini's display uses the
Super AMOLED tech
, which means that its colors are very saturated, while the contrast levels are really high. It's one vivid, yet somewhat unnatural screen. Outdoor visibility isn't very good, just like on most other AMOLED screens. If you shield the display with your hand, though, you'll be able to make out the stuff on screen.
Recommended Stories