Clash of the midrangers - Xiaomi and Meizu arm their latest warriors with more RAM
6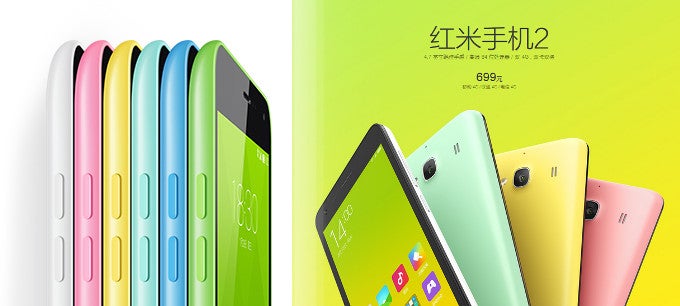 Early in January
, Xiaomi unveiled the
Redmi 2
– the second iteration of the company's "entry-level" handset, which is, in fact, a pretty adequate midranger. Namely, Xiaomi armed their latest fighter with the 64-bit capable 1.2 GHz Snapdragon 410, 720p 4.7" screen. 1 GB of RAM, 8 MP / 2 MP cameras, 8 GB of expandable storage, and a ~$112 price tag.
About three weeks later,
Meizu retaliated
with the long rumored M1 (Blue Charm, M1 Mini) – toting a 5" 720p screen, a 64-bit 1.5 GHz MediaTek 6732, 1 GB of RAM, 8 GB of expandable storage, and a more potent (at least on paper) 13 MP / 5 MP camera combo, at the same ~$112 price. It seemed at the time that Meizu is positioning the M1 as a direct Redmi 2 competitor, and it appears it has the potential to do quite well as such, seeing as it quickly sold out (100,000 units) in the first 60 seconds it was made available.
A day before Meizu's official announcement of the M1, Xiaomi decided to respond in kind, and declared that a Redmi 2 version with 2 GB of RAM, and 16 GB of storage is underway, upping the ante a bit, though, there's no word on whether the price would remain the same.
Now, spotters have noticed that Meizu has also submitted a version of its M1 handset for approval with the TENAA, and the only difference in the new device is, you guessed it, it now has 2 GB of RAM.
So, it's obvious those two are setting up their chess pieces for a long, long match. What's the reward you ask? A larger piece of the world's biggest smartphone market – that sounds good.