You can now buy Xiaomi's 64-bit Redmi 2 and its international price-tag is still enticing
10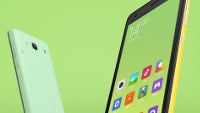 About a week ago, Xiaomi officially unveiled its budget-oriented handset (weird thing to say, considering that the company's powerful flagship can still be considered low-priced) – the
Redmi 2
(not to be confused with
Redmi Note 2
, which
is also upcoming
), a.k.a – the successor to the
Redmi 1S
. Equipped with the 64-bit capable Snapdragon 410, LTE connectivity, 720p resolution over a 4.7" screen. 1 GB of RAM, 8 MP / 2 MP snapper combo, and 8 GB of expandable storage. Sounds like your typical low-midranger, but its price is, again, the aggressive shocker here, as the Redmi 2 is up for sale in China for the equivalent of $112.
Some of you may be itching to snatch such a handset for such a juicy price – be it because you're tight on budget, want a nice backup, or are just very curious about Xiaomi's handsets. Well, the Redmi 2 has now reached a 3rd party retailer – SPEMall.com is a China-based website that ships worldwide and has some white Redmis in stock for $154.99 + shipping.
Will you be taking the plunge on a Redmi, or are you more interested in the flagship Mi series? Or – not interested in Xiaomi at all?