China becomes the world's biggest smartphone market in Q3, outgrows the US
15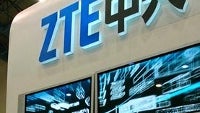 You might think of the US as probably the most advanced smartphone market with one of the world's first and biggest 4G LTE networks, but looking at things in volume, the Chinese smartphone market is already beating the US one. Strategy Analytics estimates that the world's largest country in terms of population registered
23.9 million smartphones shipped in the third quarter
, while for the US that number stood at 23.3 million.
Now, we have to also mention that China has nearly four times as much population as the US, but nonetheless it's impressive to see the quick growth of the Asian market. 23.9 milllion smartphones is just scratching the surface of the future, as reports point out that in May 2012 China could reach 1 billion mobile connections.
The
biggest winner in China
is Nokia. The brand still enjoys tremendous popularity in the Asian country. It sold 6.8 million smartphones in the third trimester, with the closest runner-up being Samsung with sales of 4.2 million. Together, the two companies capture nearly half of China's smartphone market - 46.1% to be exact.
Another huge factor for smartphone growth in China is the onslaught of
affordable Android handsets
including devices from the country's big phone makers like ZTE. Add to this carrier subsidies, and you've got the fuel for smartphone adoption growth in China.
The
market however is very different
from the one in the US or Western Europe. Smartphone sales in the States for example were dominated by HTC and Apple, which sell high-end devices.