Bloomberg: Google's new photo sharing service coming soon
2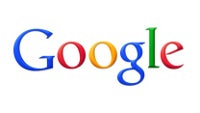 A report published by Bloomberg on Tuesday says that Google is about to unveil a picture sharing and storage service that is unattached to the Google+ social network. The new service could be introduced at Google I/O. The
tech titan's annual developer conference will be held May 28th and May 29th
in San Francisco at its usual venue, Moscone West.
Google originally said back in March
that it would separate its Photos sharing and storage application from its Google+ social platform
. With the new photo sharing site, users will be able to post images on social media sites like Twitter and Facebook. Google is looking to give certain platforms, like its photo sharing and storage app, the freedom to compete. For example, Facebook has pretty much left Instagram alone
after purchasing the app for $1 billion in 2012
, and this autonomy has led to over 300 million users for the very popular photo sharing app.
Google is keeping mum on the new service as a company spokeswoman refused to comment on the speculation. If any news about the new photo sharing and storage app is released at Google I/O, we will be sure to pass it along to you.
source:
Bloomberg