Google separates Photos from Google+, appoints new leadership
4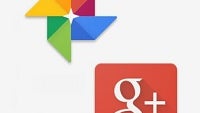 Google continues to position its teams to maximize effectiveness of its products. Google+ is one that needs a bit of TLC, and in an effort to pump things up in the near term, Google+ and Photos are being separated into standalone entities with Google's Photos and Streams products.
As such, Google will leverage advances within its popular communications products (Gmail, Search, etc.), Photos, and Google+ Stream as three distinct projects instead of one, part of a strategy that Sundar Pichai is executing since he heads many of Google's products.
Product Vice President, Bradley Horowitz is now running Google Photos and Streams. Horowitz takes the helm from David Besbris, Vice President of Engineering.
This move to make Photos a fiefdom of its own comes on the heels of
Google acquiring Odysee
, a photo sharing platform whose feature set will complement how Photos can stand as its own product, and also enhance pictures in Google+, or are we going to see a rebranding of Google's social network as Google Streams?
Google+, along with its excellent feature-cousin, Hangouts, have endured a lot of scrutiny. It is no secret that Google has not been able to drive the amount of traffic it wants to its social platform, despite efforts to tie it in with other highly active environments like YouTube. Hangouts has undergone criticism for other reasons, mostly concerns that it is trying to be too much, to too many, impeding its performance, particularly in mobile.
Horowitz explained the idea driving Hangouts, "It's texting, it's telephony, it's one-to-one, it's many-to-many, it's consumer, it's enterprise... We're trying to do something broader that helps people communicate wherever they are using whatever products they prefer. It's not like throwing a dart and hitting one app like ephemeral imaging."
Horowitz has been with Google since 2008, and has led product teams for Gmail, Google Voice, Google Talk, and Google Docs, among other things. In a Google+ post he wanted to be sure everyone understood the move was a "positive improvement to both our products and how they reach users."
sources:
Google+
and
CNET
via
PhoneScoop