BlackBerry to discuss its new devices next week
97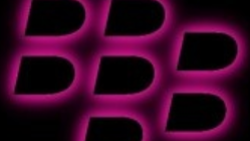 BlackBerry reportedly has a pair of Android handsets to release sometime before the end of this year. One,
believed to be named the BlackBerry Neon
, could be a re-branded
Alcatel Idol 4
. In October,
BlackBerry is expected to release a flagship style phone code named the Argon
. This model will have all of the specs seen in a 2016 flagship including a 5.5-inch screen with a 1440 x 2560 resolution, a Snapdragon 820 chipset with 4GB of RAM, a 21MP rear-facing camera, and a Type-C USB port.
BlackBerry CEO John Chen refuses to discuss handsets during the BlackBerry Security Summit, which is taking place today in New York City. The executive doesn't want to put the focus on new phones when the company offers more than just handsets. "We are becoming a strong professional services provider," Chen says. He adds that the company's handset business is doing fine.
If you want to know what the company has up its sleeves in terms of new phones, you won't have long to wait in order to find out. Chen said today that the company will discuss its upcoming phones next week. Leading the discussion will be BlackBerry COO Ralph Pini, who is also the General Manager for Devices.
"People always ask me about handsets, but we do a lot more than handsets. We are becoming a strong professional services provider. We believe everything we do is going to be important to the industry."-John Chern, CEO, BlackBerry
While we do expect new Android flavored phones to be discussed next week, company executive Marty Beard recently pointed out that
BlackBerry never said that it would never produce another BB10 powered phone
. We can speculate about the manufacturer's intentions, but it appears that BlackBerry will be laying out its road map next week. If you still have an interest in the handsets produced by the company, feel free to check in often.
source:
Crackberry