BlackBerry still going at it, primes a trio of new Android smartphones for this and next year
48
Deep in the distant bowels of the smartphone industry, in a place where sun never shines and a symphony orchestra plays the soundtrack to oblivion, lies BlackBerry's smartphone lab. If you put your ear to the ground, you will hear the men in coats from down under, sill chugging along and working on new handsets for an outside world indifferent to their honest efforts –
"0.2% global market share"-level indifferent
.
A voice coming from the derelict tomb of the 'Berry told VentureBeat that the company laid down a plan for releasing one new phone per quarter for the next three quarters. This gives the phrase "still trying" a new meaning, the magnitude of which not even Microsoft knows. Our surprise aside, work on the project has progressed far enough to give us codenames, preliminary spec sheets, and a render. Here's the low-down on BlackBerry's plans to land a hat-trick over the coming fiscal year.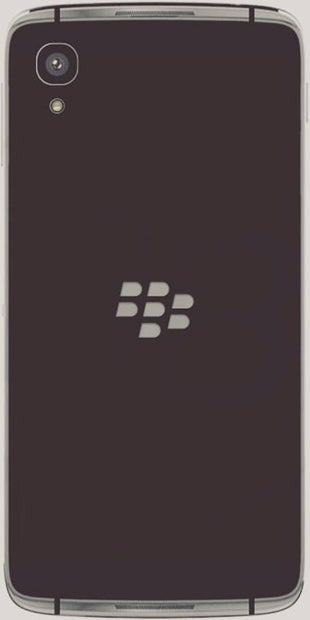 The BB Neon's alleged back panel.
The three handsets are code-named Neon, Argon, and Mercury. They are supposed to ship in this order as well. The Neon is reported as a mid-range phone with an aluminum frame – plastic back build that has a 5.2-inch 1080p display and is powered by the Qualcomm Snapdragon 617 chip with 3GB of RAM and 16GB of storage. There are a 13MP rear camera and an 8MP front cam on it, and the whole thing is powered by a 2610mAh battery. This one is said to be competitively priced and free on contract, scheduled for release in July or August.
Next comes Argon, the flagship phone. Set for announcement in October, it's said to offer a 5.5-inch Quad-HD resolution screen and cutting-edge internals, such as the Qualcomm Snapdragon 820 chip, 4GB of RAM, 32GB of storage, a 21MP main camera, an 8MP front camera, a fingerprint reader, and an USB Type-C connector – all powered by a 3000mAh battery. This is everything one'd expect of a high-end smartphone from the first half of 2016.
Finally, there's Mercury – set for next year, this one is notable for its physical QWERTY keyboard, a BlackBerry landmark that the company doesn't seem keen on leaving. Moreover, the phone is made of aluminum and boasts a 4.5-inch display with a 3:2 spect ratio. It's powered by Qualcomm's mid-range Snapdragon 625 chip, accompanied by 3GB of RAM and 32GB of storage. There are 18MP and 8MP cameras on it, and a 3400mAh battery is housed within. Below is a supposed leaked render of the device in question.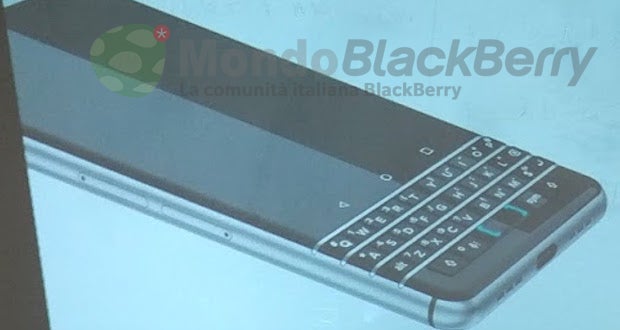 BB Mercury - the QWERTY keyboard is back in business.
As BlackBerry's operating system was officially discontinued after the release of OS 10, it's practically a given that the new smartphone trio will run Android. Priced more affordably than last year's respectable, but unsuccessful PRIV, and omitting the handy, but unpopular physical keyboard on two models, BlackBerry's phones have better chances at whipping the company's troubled consumer device business back in shape.
ALSO READ
source:
VentureBeat
,
The Malignant (Twitter)