Best bumper cases for the iPhone 7 and iPhone 7 Plus
2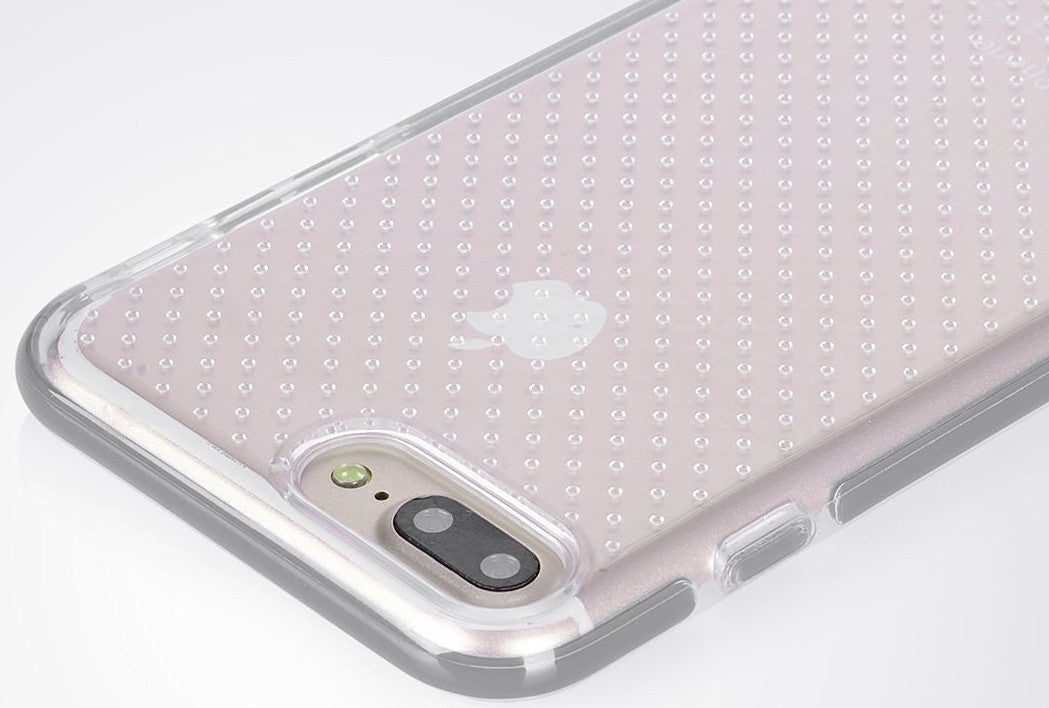 Nothing can be more heartbreaking than a cracked smartphone valued at more than $900, but sometimes you have to pay for your negligence. But why not pay less now and keep your flagship smartphone safe from scratches, scuffs and falls?
Now that Apple has taken the wraps off the iPhone 7 and iPhone 7 Plus, accessory retailers that provide cases for these particular smartphones would do anything to get themselves in the spotlight.
But fret not, as we've researched some of the products these companies offer and came up with some of the best bumper cases that you can get in order to protect your most treasured smartphone.
Spigen Ultra Hybrid Air Cushion Bumper Case for iPhone 7 Plus
This is one of those bumper cases that offer maximum protection in a very slim form factor. With Spigen's Ultra Hybrid bumper case, your iPhone will benefit from Mil-Grade protection with Air-Cushion technology for all corners. Made from high-quality material, the case features long-lasting clarity that does not turn yellow overtime. The raised lips will also provide the phone with improved protection of display and camera. The only cons would be the fact that the camera sticks out on the iPhone 7 Plus.
SUPCASE Unicorn Beetle Style Hybrid Bumper Case for iPhone 7
The slim SUPCASE Unicorn Beetle Style bumper case features a minimalist design with transparent back, defined edges and smooth finish. It's made of shock absorbing high grade TPU and PC materials. On top of that, it's available in four colors: Navy, Black, Green and Pink. The bumper case has been tested against drops and received MIL-STD 810G-516 certification. The raised bezel protects the camera from scratches.
LUVVITT ClearView Case with Shock Absorbing Bumper for iPhone 7
This one comes with a scratch resistant hard back to offer customers more protection against scratches or accidental drops. The transparent case combines a hard, crystal clear Japanese hard back cover with soft, shock-resistant German Bayer branded TPU edges. The bumper's wrap-around beveled edges provide a lip that is higher than the screen level to protect the screen from contacting the surfaces and provide a lay-on-table design. It's also light and sleek enough to make it almost unnoticeable. On top of that, it comes with lifetime warranty.
Ringke Frame Bumper Case for iPhone 7 Plus
At just 1.5mm raised lip and 2.5mm camera bezel safeguards, Rigke's frame bumper case fits perfectly on the iPhone 7 Plus. Aside from the fact that it's slim and lightweight, it also features dual layer (Thermoplastic Polyurethane & PC) reinforced bumper and scratch resistant clear PC back panel, which should consistently add to the drop protection. The bumper case benefits from Ringke's patented specialized interlocking clasp that adds to the resilient structure of the product.
FYY Ultra Slim Hybrid Clear Bumper Case for iPhone 7 Plus
Made of premium TPU, FYY's new bumper case has been designed with shockproof gel. It's made of "military material" that should make your iPhone 7 Plus super shockproof. Even so, FYY's bumper case is slim, lightweight, and it enables easy access to all ports and controls of the phone. We're not sure if it will prevent you from slipping the phone, but the dots inside the case should definitely offer improved shock protection.


GreenElec Hybrid Clear Bumper Case for iPhone 7 Plus
GreenElec's hybrid bumper case is one of the cheapest we've included among our picks, but it's also the most varied when it comes to color options. It's available in 8 different flavors, so there's should be enough options for everyone. This case is made of hard polycarbonate and TPU. It also features two layers of protection, a shock-absorbing frame that's meant to protect the phone against drops, as well as a solid body that protects against scrapes and bumps.
Casetify "Save the Water with Aqua Bumper" for iPhone 7/7 Plus
For the most rebellious of you, we've added Casetify's "Save the Water with Aqua Bumper" to the pick list. This specific bumper has been designed by Katayoon Ahmadi and curated exclusively for Casetify. It's crafted from soft polycarbonate and offers enough protection against shocks. It makes the iPhone 7 just 2.3mm thicker, so it's sleek enough even for the most demanding tastes. Also, if you plan to buy such a case, then you'll be supporting artists who design them since Casetify gives a portion of profits back to them.