Best alternatives to the iPhone 6s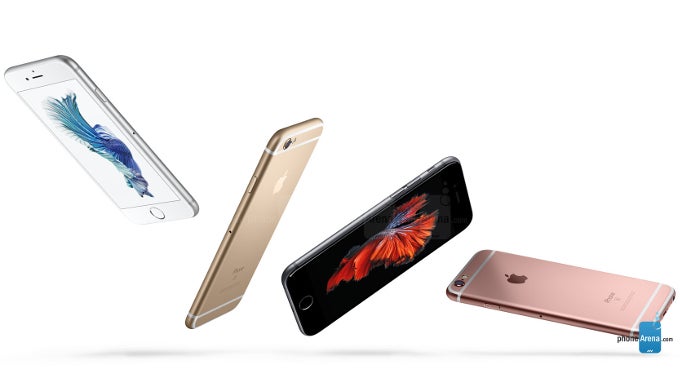 The new Apple
iPhone 6s
has been announced, folks, and it brings about a number of very welcome upgrades to the iPhone line. As cool as it is, however, this year's Android smartphones certainly brought about some gnarly new looks to fit their always top-notch hardware. So, if you're itching for a new smartphone, but wish to switch away from Apple's flagship, you may be looking for some alternatives.
Well, here, we've compiled a set of high-class handsets that you just may be happy to throw your money at. Combining beautiful design with great hardware, these are the 2015 flagships of their respective manufacturers. Of course, do let us know in the comments which iPhone 6s alternative you consider best!
The first Samsung flagship to do away with the plastic build and start dressing in premium-looking metal and glass materials. The Galaxy S6 silenced the naysayers, who were fed up with Sammy's flagships looking and feeling like midrangers at best. The result is a classy phone that you wouldn't mind being seen with.
On the hardware end, the Galaxy S6 packs a true hardware punch, with Samsung's home-built Exynos 7420 SoC, which certainly showed some processing prowess, 3 GB of RAM, and super-fast eMMC 5.1 flash storage.
Samsung Galaxy S6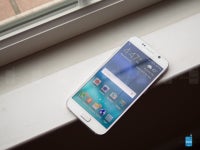 The above applies to the Galaxy S6
edge
– just add an extra doze of classy. Indeed, Samsung took the curved screen tech from the Note Edge and altered the philosophy a bit, making the S6 edge symmetrically curved on both sides. The result is a strikingly stylish and unique smartphone. Unfortunately, the software lacks a bit, as the multi panels that can be seen on the Note Edge are simplified and streamlined here, making the S6 edge's side screens something that is more for show than having any actual use. Still – consumers seem to love them, and if you do too – there's no shame there!
No images
Sony's brand-new entry to the Xperia flagship series brought about a facelift for the classy design, a camera upgrade, and slight hardware tweaks. The Sony Xperia Z5 bears a 2 GHz, 64-bit, octa-core Qualcomm Snapdragon 810, 3 GB of RAM, a 5.2" display with a 1080 x 1920
pixel
resolution, and a 23 MP main camera.
Sony Xperia Z5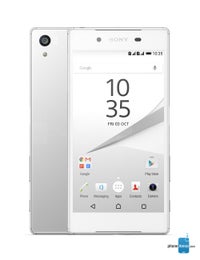 As Android handsets started to grow in screen size, it became apparent that there is a new niche in the marketplace – consumers that prefer their smartphones to remain smaller – somewhere in the sub-5" area. Some manufacturers responded to this with "mini" versions of their flagship handsets. Unfortunately, "mini" means "expect a large cut-back on hardware, as well". Sony, on the other hand, understands that users who want a smaller smartphone don't necessarily want to lose out on performance, so its Compact series are almost exact copies, hardware-wise, to the mainstream Xperias. The Xperia Z5 Compact has 4.6" screen with a 720 x 1280 resolution and 2 GB of RAM, while the rest if its internals are the same as the ones in the Xperia Z5.
Sony Xperia Z5 Compact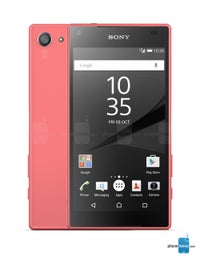 If you find yourself often screaming "Needs more metal!", you will enjoy HTC's flagship. The One M9 employs 90% metal in its construction, comes in the familiar trio of finishes – black, silver, and gold – and bears a pretty powerful hardware punch underneath. Loaded with a 2 GHz, 64-bit, octa-core Snapdragon 810, 3 GB of RAM, a 20 MP main shooter, and great-soundind front-facing BoomSound speakers. This is the only smartphone in this list, which doesn't have a fingerprint scanner on board, so keep that in mind if you are used to that type of security.
HTC One M9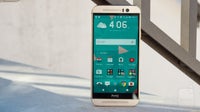 The Honor 7 is a looker for sure – sporting a more stark square-ish design and a generous 72% screen-to-body ratio, it definitely looks like a premium modern device. It isn't officially available outside of China, at least for now, but customers around the world can now get it thanks to retailer OppoMart (which usually sells many China-made devices). Of course, the handset is more expensive at OppoMart than it would be if you'd buy it directly from China, costing $429, plus about $20 for shipping, depending on exactly where you're based.
The Huawei Honor 7 that can be ordered from OppoMart only supports LTE band 1 and band 3, which means it is compatible with LTE networks in some European and Asian countries, but not in North America. That aside, the smartphone's features include a 5.2-inch 1080p display, a 64-bit octa-core HiSilicon Kirin 935 processor clocked at 2.2 GHz, 3 GB of RAM, microSD card support, a 3100 mAh battery, and Android Lollipop. The new Honor also has a fingerprint scanner, a 20 MP rear camera with phase detection auto focus, and an 8 MP front-facing camera.
Of course, let's not forget the iPhone 6s' predecessor. Last year's
iPhone 6
still runs perfectly smooth and will be getting iOS 9. Sure, it will not have the upgraded camera, or 3D touch, but these things aside, we are fairly sure that you can happily use your iPhone 6 for at least a couple of years more, should you decide against upgrading.