Best Buy kicks off summer sale, here are the best Apple deals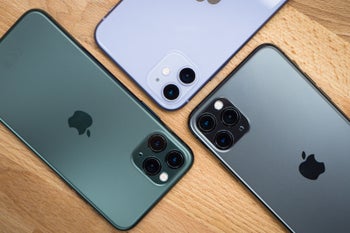 Best Buy recently kicked off a huge summer sale that ends at the end of the day. Dozens of tech products are now on sale, including smartphones, tablets, and headphones from prestigious brands like
Apple
, Google, and Samsung.
We're going to highlight three deals that you might want to check out: Apple
iPhone 11
, Apple
AirPods
, and Apple
HomePod
. All three are getting nice discounts for a limited time, so if you're considering any of them, here is how much you'll save.
First off, we have the
Apple iPhone 11
and its bigger brothers, the
iPhone 11 Pro
and
11 Pro Max
, which come with a couple of freebies like free Apple Music and Apple News for four months (new subscribers only).
All three Apple iPhone 11 models are $125 off, but they require qualified activation for Verizon. Basically, you'll be paying as low as
$23.95 per month for the Apple iPhone 11 64GB
instead of $29.17. The cheapest
Apple iPhone 11 Pro Max is now available for $41.66 per month
(usually $45.83/month), while the
Apple iPhone Pro can be had for $37.49 per month
(usually $41.67/month).
If you're in the market for a pair of AirPods, we have not just one, but three deals for you. The
Apple AirPods Pro are $15 off
at Best Buy, while the regular
AirPods with Charging Case cost just $135
($25 off). Finally, you'll
save $20 if you go for the AirPods with Wireless Charging Case
.
As far as Apple's smart speaker goes, you can
grab an Apple HomePod for just $200
, which means you'll be saving $100. All deals above, not just those involving Verizon's iPhone 11, come with Apple Music and Apple News free subscriptions for newcomers to the services.