Best Black Friday 2021 deals from Best Buy: our expectations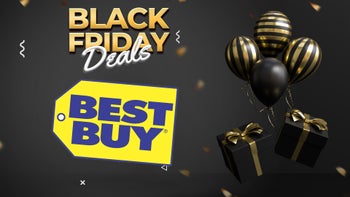 Black Friday 2021
may be months away from now, but as this shopping event is arguably biggest of the year, it's never too early to begin preparing for it. On Black Friday 2021 we'll all be able to purchase our desired smartphones, tablets, smartwatches, headphones and other tech products for likely their best, lowest price at Best Buy.
If you're interested in learning about the 2021 Best Buy Black Friday event, as in what to expect, in terms of products that will be discounted, you've come to the right place. As soon as Best Buy starts offering Black Friday deals, we'll have the best ones for you right here. Additionally, if you're currently planning out your 2021 shopping, you may also be interested in the
best Amazon Prime Day 2021 deals
and expectations.
You may also find interesting:
Will Best Buy have Black Friday sales?
Best Buy will indeed join the Black Friday shopping event as it has any prior year. On Black Friday, Best Buy will be selling tech products at some of its lowest prices and launching arguably its best shopping deals of the year.
When is the Best Buy Black Friday 2021 event?
The Black Friday event is on November 26 in 2021, although judging by previous years, Best Buy will begin launching discounts and deals earlier than that, possibly as soon as November comes around. Stay tuned!
What are the best Black Friday deals from Best Buy?
Judging by the offers Best Buy launched for the previous Black Friday event, some of its best deals will involve flagship, mid-range and budget smartphones at significant discounts, tablet price cuts, smartwatches, headphones and more.
Best Black Friday 2021 smartphone deals at Best Buy to expect
Samsung
smartphones also enjoyed price cuts of up to $400 for some of the latest models on Black Friday. From the highest-end
Galaxy S20 Ultra 5G
, down to the value-packed
Galaxy S20 FE
, most of Samsung's hottest phones were, and will be available for much cheaper than normal on Black Friday.
Best Buy Black Friday 2021 deals on tablets and headphones to expect
In terms of tablet deals, Samsung Galaxy tablets and Apple iPads were the most popular ones selling for reduced prices at Best Buy on Black Friday. We also saw Microsoft Surface Pro Windows tablets (some up to $430 off) and Amazon's Fire tablets be involved in some great Best Buy Black Friday deals.
Other tech products, such as top tier over-ear headphones from Sennheiser, Beats, and others, as well as
earbuds
from Samsung, such as the
Galaxy Buds Live
were offered for cheaper by Best Buy. We also saw solid discounts on Apple's
AirPods
models,
Apple Watch
, Samsung's smartwatches and other cool tech.
Best Buy Black Friday 2021 expected discounts on laptops and TVs
Best Buy also has great laptop deals for Black Friday, with enticing discounts on both budget Lenovo laptops and high-end Apple MacBook Pro models. The 12-inch Retina Display i5 MacBook with 8GB of RAM and 512GB of storage, for example, was $288 off. We can again expect great MacBook and Windows laptop deals from Best Buy on Black Friday 2021.
Last but not least, we saw huge Best Buy price reductions on high-end TV's, such as Samsung's 75-inch Q900TS Series LED 8K Smart Tizen TV, which was $2000 cheaper for the Black Friday event. Of course, more budget-friendly TVs, as well as smart home devices such as the Ring Video Doorbell were also discounted at Best Buy.
While we wait for Best Buy Black Friday 2021 deals, feel free to browse our most current deals, that you can take advantage of right now: