BBM ad runs during The Amazing Race Canada
3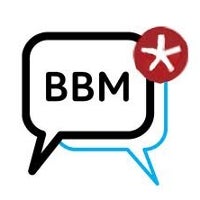 Is it ironic that an ad for BBM ran during
The Amazing Race Canada
this past weekend? After all, it has been an amazing race in the smartphone industry, albeit one where the Canadian hardware and software company finished well behind the two leaders. And while iOS and Android might represent a duopoly, BlackBerry had a chance to grab third from Windows Phone and has apparently blown it. Microsoft's mobile OS now has planted a flag in the low end and the camera-centric end of the smartphone market. BlackBerry has no flag planted at the time being.
Once upon a time, BlackBerry represented the best business communications name in the business. No one came close to the amazing QWERTY keyboard on its devices, but the introduction of the Apple iPhone threw management into a tizzy. As late as May 2008, co-CEO Mike Lazaridis said, "
The most exciting mobile trend is full QWERTY keyboards. I'm sorry, it really is. I'm not making this up.
"
BlackBerry Manager, though, is still a highly regarded suite of social messaging capabilities, although last month the word was that
BBM Video, screen sharing and BBM Voice would not be available
on the iOS and Android app when it first launches, and will be added to the apps in a few weeks after the initial launch.
Earlier tonight (Monday) we told you about a tweet from Samsung Nigeria that reports that
the Korean OEM will have a three-month exclusive on BBM for Android when it first launches on Friday
. But a television ad that appeared on Canadian television during
The Amazing Race
said that "
BBM is coming soon to iPhone and Android
," and adds that those interested should register at BBM.com.
source: Crackberry