Tweet reveals that Samsung gets 3 month exclusive on BBM, service starts Friday
29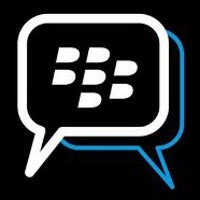 A tweet from Samsung Nigeria reports the exciting news that BBM for Android will be launched this Friday. Well, it is exciting news for those rockin' a Samsung branded model. According to the tweet, Samsung users will have a three-month exclusive to BBM for Android. This explains those
mystery invitations that BlackBerry sent out last week
for events on Wednesday in Malaysia and India.
As we told you earlier today, the Android installer APK for BlackBerry Messenger leaked although it won't work even if you install it. It is interesting that Android and iOS users are looking forward to BBM yet most users of either platform wouldn't consider a BlackBerry handset.
Samsung started promoting BBM in Africa last month
. If you want to go further back than that,
back in 2011 we showed you leaked shots of BBM running on an Android device
. Eventually, Android and iOS users will be able to have all of the social networking features that BlackBerry owners enjoy.
Considering that there had been
speculation recently that BlackBerry would spin off BBM
, perhaps Samsung would be an interested buyer.
source:
TechSuplex
via
Crackberry