Asus ZenFone 5Z now available for purchase in the U.S. for just $500
2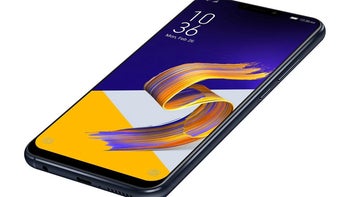 The
Asus ZenFone 5Z
went on pre-order in the United States
about a week ago
, and for a great price too. Asus' flagship is one of the few (if not the only one) that's been priced below the $500 mark even though it comes with a powerful Qualcomm Snapdragon 845 processor inside.
At the moment, you can find the
Asus ZenFone 5Z
for $499.99 on Amazon and Newegg. Asus' online store and B&H Video are supposed to sell the smartphone as well, but for the time being it shows as temporarily sold out or coming soon.
One other thing that's worth mentioning is that the US version of the
Asus ZenFone 5Z
comes with just 6GB RAM and 64GB storage inside, which isn't bad at all. However, an improved model that includes 8GB RAM and either 128GB or 256GB storage. Of course, the price is also a bit higher, but customers in the US don't have the option to choose between the two models yet.
We've already had the chance to take an in-depth look at Asus' exceptional flagship, so if you want to know more about it, then you can go ahead and check out our
ZenFone 5Z review
.