Asus ZenFone 5Z first major update brings important camera improvements, RAW support
4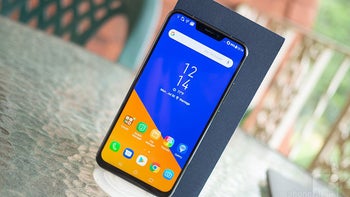 Asus ZenFone 5Z
recently went on pre-order in the United States
at a decent price, but it's not until August 6 that the phone will actually hit shelves. The flagship can be had for just $500, which a great price for what it has to offer (Snapdragon 845 CPU, 6GB RAM, 6.2-inch display, dual-camera).
If you've bought one and expect Asus to deliver it to you next week, you'll be pleased to know that there's an update available for the
ZenFone 5Z
, which brings quite a lot of goodies for the phone's camera.
Besides enabling RAW file support for the
ZenFone 5Z
, and adding the Panorama mode, the update brings quite a lot of other new features and improvements, which you can find below:
Add on/off button for EIS;
Enable flash feature in Pro mode;
Filters upgraded to Real-Time Filters;
Camera Improvements;
Improve HDR functionality;
Improve camera stability;
Improve auto exposure;
Improve photo sharpness;
Improve auto focus functionality;
Improve slow motion quality and file size(720p);
Boost audio quality in video to 192kbps bitrate;
Improve general Video quality.
Also, Asus included some Wi-Fi stability improvements and other bug fixes in the update. Although the update is already being rolled out in many countries, it's unclear when it will hit the U.S.
source: Asus