Asus ZenFone 5Z Review
16
UPDATE:

You can now read our Asus ZenFone 6 Review!
About a month ago, Asus gave us the opportunity for some in-depth testing of the first ZenFone 5 version to hit the U.S. – the
ZenFone 5Q
. This mid-ranger impressed us with its slick UI and capable cameras, leaving us hotly anticipating its high-end brother, the
ZenFone 5Z
. Well, here we are looking at this sleeker, Snapdragon 845-toting, notch-screened device, and we have to say, we're ready to get to the nitty gritty. Can this $500 flagship compete in the upper echelon of the phone market?
In the box:
Asus ZenFone 5Z
USB-C cable and wall charger
Silicone Case
Earbuds
Quick Start guides and Warranty info
Design

and Display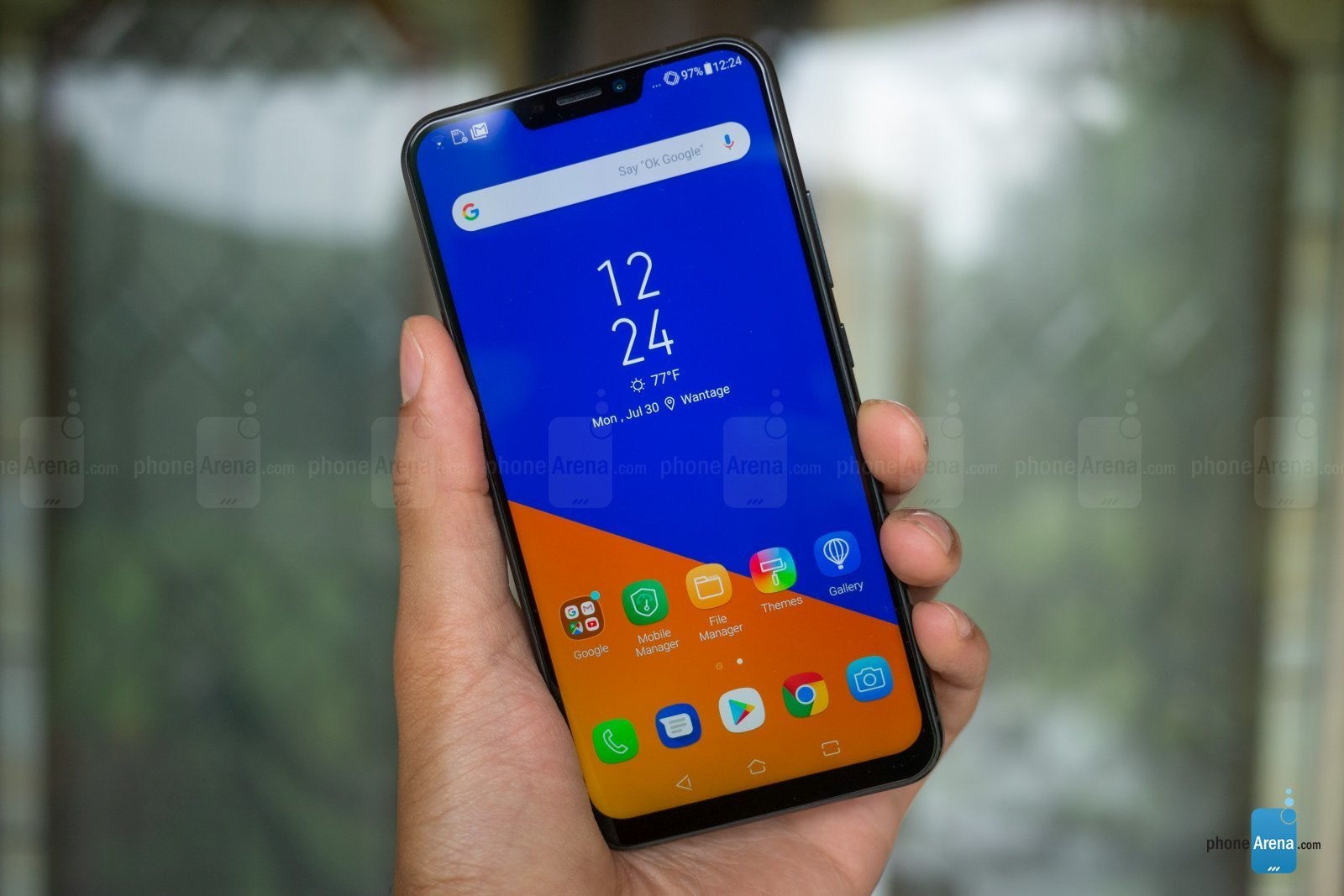 The Asus Zenfone 5Z is the sleekest of the ZenFone line-up, sporting glass in the front and back, aluminum on the sides, and a notch in its pretty, minimally-bezeled display. This 6.2-inch, full HD+ (1080 x 2246) Super IPS+ display delivers colors that are deep, vibrant, and quite accurate – a characteristic that will jump right out at you. And reaching a maximum brightness of 604 nits certainly helps it look good in any light. This display also has the ability to auto-adjust color warmth depending on the environment, as well as a switch to hide the notch via a black bar. The former makes very little impact, only tinting the screen very slightly more yellow, while the notch-hiding features looks good serving its purpose. We decided against keeping either of these features enabled, though.
The notch itself isn't too big – smaller than that on the iPhone X, for instance – and the slim bezels complement this screen well. Turning the device around, under the glass, you'll see a concentric circular pattern emanating from the fingerprint sensor – a welcome bit of flair. It's a light yet sturdy, decent-looking device, made nicer to look at by its vibrant screen – even with the notch.

Display measurements and quality
Interface

and Functionality

ZenUI on the ZenFone 5Z sits atop an Android 8.0 Oreo base and looks as Zen as ever. Icons and fonts are uniform and pleasing to look at, and Asus has done a better job of keeping the interface and offered gestures simple right out of the box.

It wouldn't be ZenUI, though, without a dearth of customization options. This includes Asus' typical aesthetic tweaks like changing the dock, icon fonts, colors, scroll effects, and icon sizing, but also a seemingly ever-expanding suite of assistive features. Options for twin apps, ringtones that adjust based on environmental noise, and charging that "learns" how you charge your phone to better protect the battery's health are some of the newer additions you'll find here. Many of these seem like they can be helpful for users, and as always, we're pleased to find so much customization.

Although the settings menu is rather well-organized – a quality which assists in finding and utilizing these many features – much better would be a savvier settings search which can deliver you to these many functions based on context and keywords, rather than searching for exact terms you don't necessarily know to look for. The all-device search has also been whittled down to only be able to search for apps and nothing else.
Processor

, Memory, and Performance

Packing Qualcomm's latest in the Snapdragon 845, paired with 6 gigs of RAM and 64 GB of expandable storage, the ZenFone 5Z stacks up pretty well against other high-end competitors. This is a phone that moves when you tell it to go and the movements are smooth and prompt. Apps launch and switch in a flash – blink and you'll miss most transitions.

Oddly, though, the fingerprint sensor gave us some spotty results. Typically lagging quite noticeably or sometimes completely unresponsive to our touch, this was far from our favorite biometric experience. Perhaps the sensor was simply not registering our touches or even just authenticating slowly – either way, we certainly hope that this lackluster aspect of an otherwise hyper-responsive phone can be addressed with a software patch.
Connectivity

and Sound

Asus packs the ZenFone 5Z with all the requisite antennas and radios, including Bluetooth 5.0, dual-band Wi-Fi, and NFC. This dual-SIM phone can only work on AT&T and T-Mobile-based networks, excluding Verizon and Sprint from the honor.

Tools to play and manipulate Hi-Res (or regular) audio are also included in a suite called Audio-Wizard – something of a staple we've come to expect from Asus. These custom EQ presets and manual controls enable the user to easily and effectively tailor their listening experience to their specific auditory tastes – with headphones or without; the dual-speaker setup on the ZenFone 5Z helps to make listening to music an enjoyable, more immersive experience either way.
Camera
Asus has paired a 12 MP regular lens camera with an 8 MP wide-angle cam on the ZenFone 5Z. Unlike its brother, the ZenFone 5Q, the 5Z only has a single front-facing camera with an 8 MP sensor.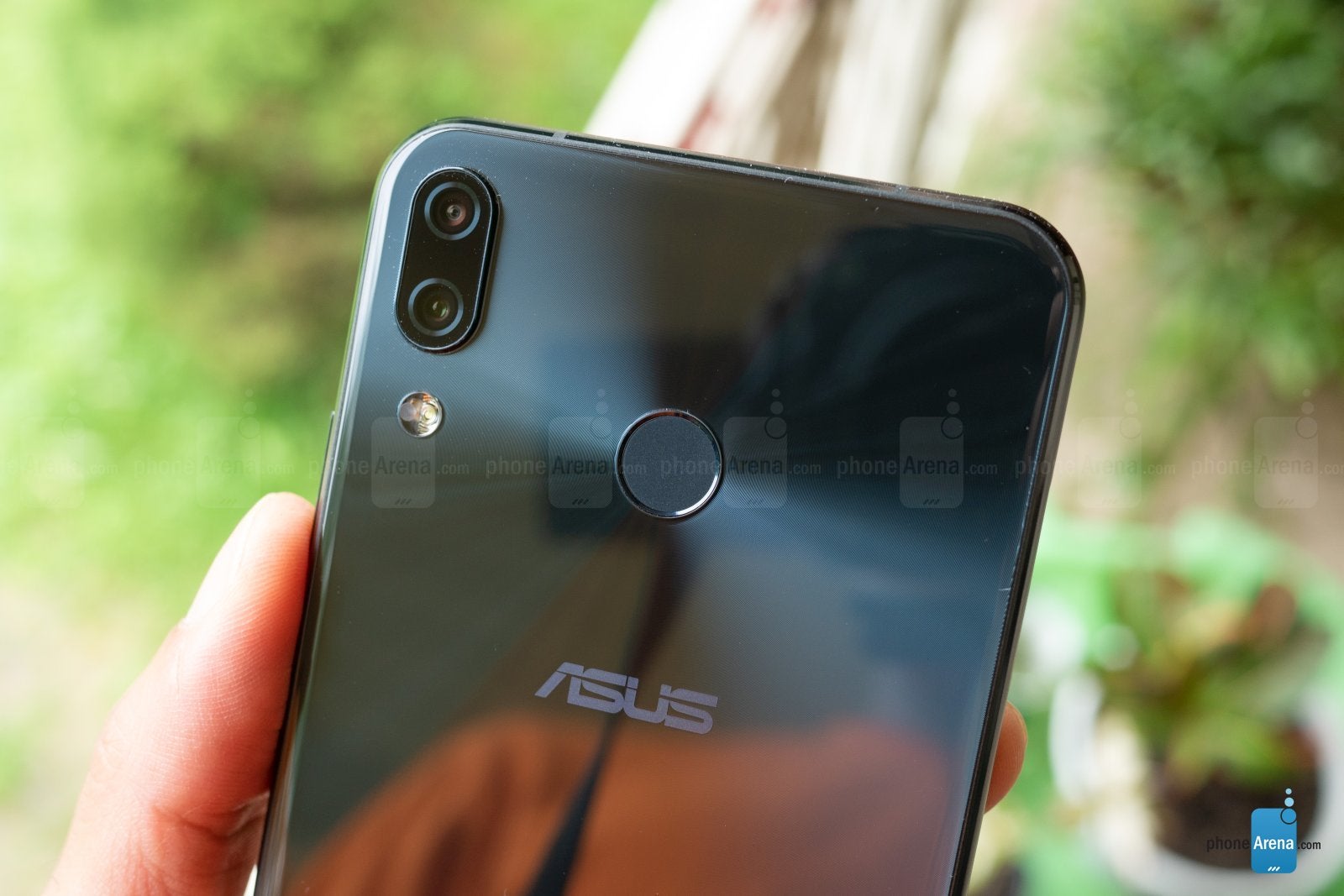 True to Asus' "we love photo" creed, pictures taken on the ZenFone 5Z were, for the most part, quite impressive. The ZenFone 5Z's main camera exhibits very good detail throughout most any situation, but in brighter scenes, colors tend to wash out a bit and exposure can appear blown out in spots. More dynamic sceneries seem to force the camera to do better work in color capture and exposure, though, and overall it proves itself to be quite a capable snapper.
The 8 MP wide-angle camera also composes some well-put-together shots, but compared to the main sensor, shows obvious troubles with exposure and detail capture. Still, this wide-angle camera gets the job done with more-than-passable results.
Selfies on the 5Z look pretty good too, and although beauty modes certainly have an effect, the auto mode doesn't do the best job of cleaning up the subject in a natural, effective way. Still, tweaking these on your own can have some desired effect.
Portrait modes exist for both the front and rear cameras, with results being similarly pleasing. Asus has made much improvement in this area, and, even with the single front-facing camera, does an excellent job of separating the subject from the background and composing a pleasing bokeh aesthetic.
Video

Video captured on the ZenFone 5Z shows much of the same characteristics of photo capture – abundant detail with decent color reproduction. Image stabilization does some pretty nice work in smoothing out bounces from walking, but movement from panning often appears artificial and even sometimes glitchy panning the camera from subject to subject.






Call Quality
Calls are another area in which the ZenFone 5Z executes well. Sound on both ends is clear and signal seemed to give no troubles. The speakerphone is also more than adequate for most any situation.
Battery

Life

Clocking over eight hours on our custom battery life test, the Asus ZenFone 5Z proves its 3300 mAh battery can easily last through a day's use. You won't get too far into day two without a charge, though. Re-charge times were pleasing as well; Asus's fast charge powers up the 5Z from 0 to 100 in just under an hour and 40 minutes.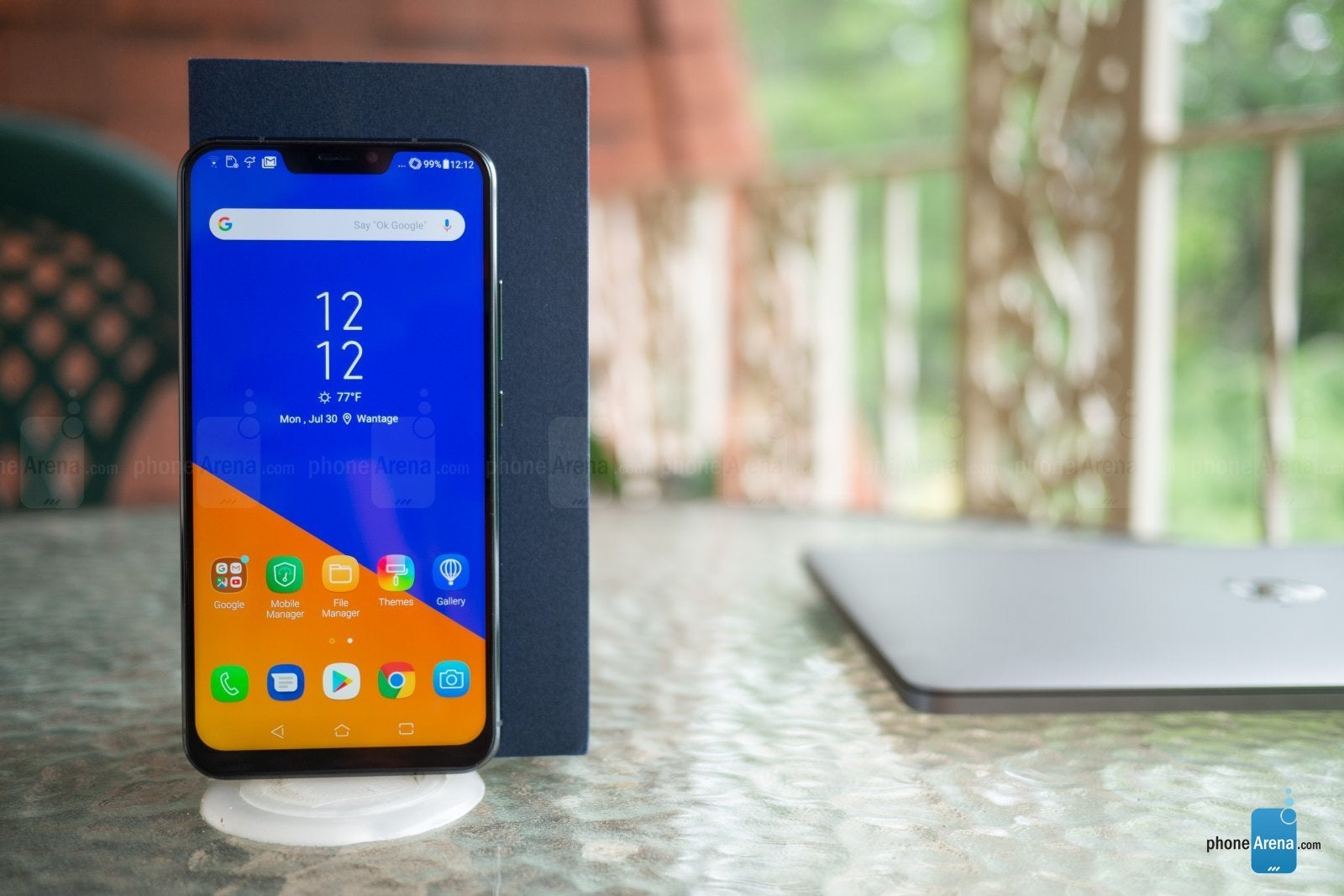 For all that the
ZenFone 5Z
does well, does it do enough to compete on the highest level? Well, given its $500 price, it's a well-fought case. With this gorgeous display and the omnipresent "bezeless" metal-meets-glass construction, looking at this phone throughout the days will never disappoint you. The performance found within keeps up too; the processing components are of the highest quality available for Android devices, after all. Somewhat unusually, considering performance we've seen in other recent Asus phones, the camera is where this device starts to show its sacrifices. Still, it's a formidable shooter that will please in a variety of situations.
In totality, the sacrifices on this phone are mostly minimal; the ZenFone 5Z is a device you won't regret buying – especially considering how much you can save in buying a phone of such capability with the few shortcomings it has.