Are you pre-ordering the Samsung Galaxy Note 7? (poll results)
53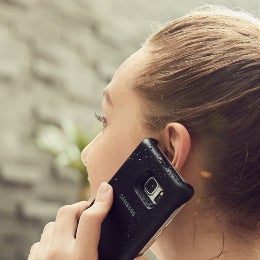 Samsung announced the
Galaxy Note 7
on August 2, and started taking pre-orders for it one day later. In the US, all major carriers are already accepting pre-orders, and plan to release the brand new handset later this month.
Most smartphone users out there seem to
like the Galaxy Note 7
, but that, of course, isn't enough to actually make them buy one. With that in mind, last week, we published a poll to find out how many of our readers were ready to pre-order the new Note - which comes with at least one gift at no extra cost, including a 256 GB Samsung memory card, or a
Gear Fit 2
band. As you can see below, almost half of those who voted (45.72%) said that they would pre-order the device, while the rest of 54.28% weren't interested. That's certainly not bad for a handset that's still considered somewhat of a niche product.
The Galaxy Note 7 is Samsung's first Note to be dust- and water-resistant, as well as the company's very first smartphone to feature an
iris scanner
. It's also the first in the Note series - among recent models - not to have a 32 GB variant, coming with 64 GB of expandable internal memory by default (this is, of course, great news).
Prices for the Samsung Galaxy Note 7 start at $849.99 (off contract). Pre-orders will be open until August 19, when the device will hit shelves across the US, as well as in various other markets. In South Korea, Samsung's home country,
the Note 7 already broke pre-order records
. It looks like this may very well be the most successful Note to date, isn't it?