Samsung Gear Fit 2 fitness band Review
16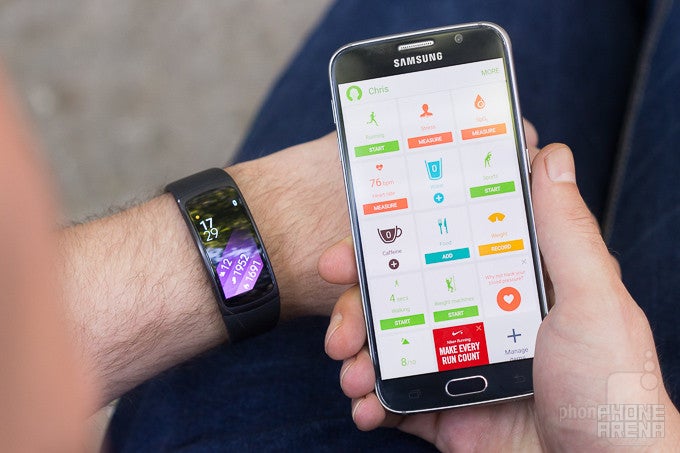 Introduction
Whether because it's part of its corporate DNA, or simply the result of lessons learned, Samsung has consistently done its best to hedge its bets. When smartwatches first became a thing, the company was quick to market with the Galaxy Gear. And when VR started trending up, Samsung was again at the forefront, offering its own vision, and quickly forging strategic alliances.
Fitness trackers are no exception, and this is no news in the context of Samsung's product portfolio. The first proper, standalone gadget for the maker was the original Gear Fit, featuring a curved display, lending it a rather Sci-Fi look.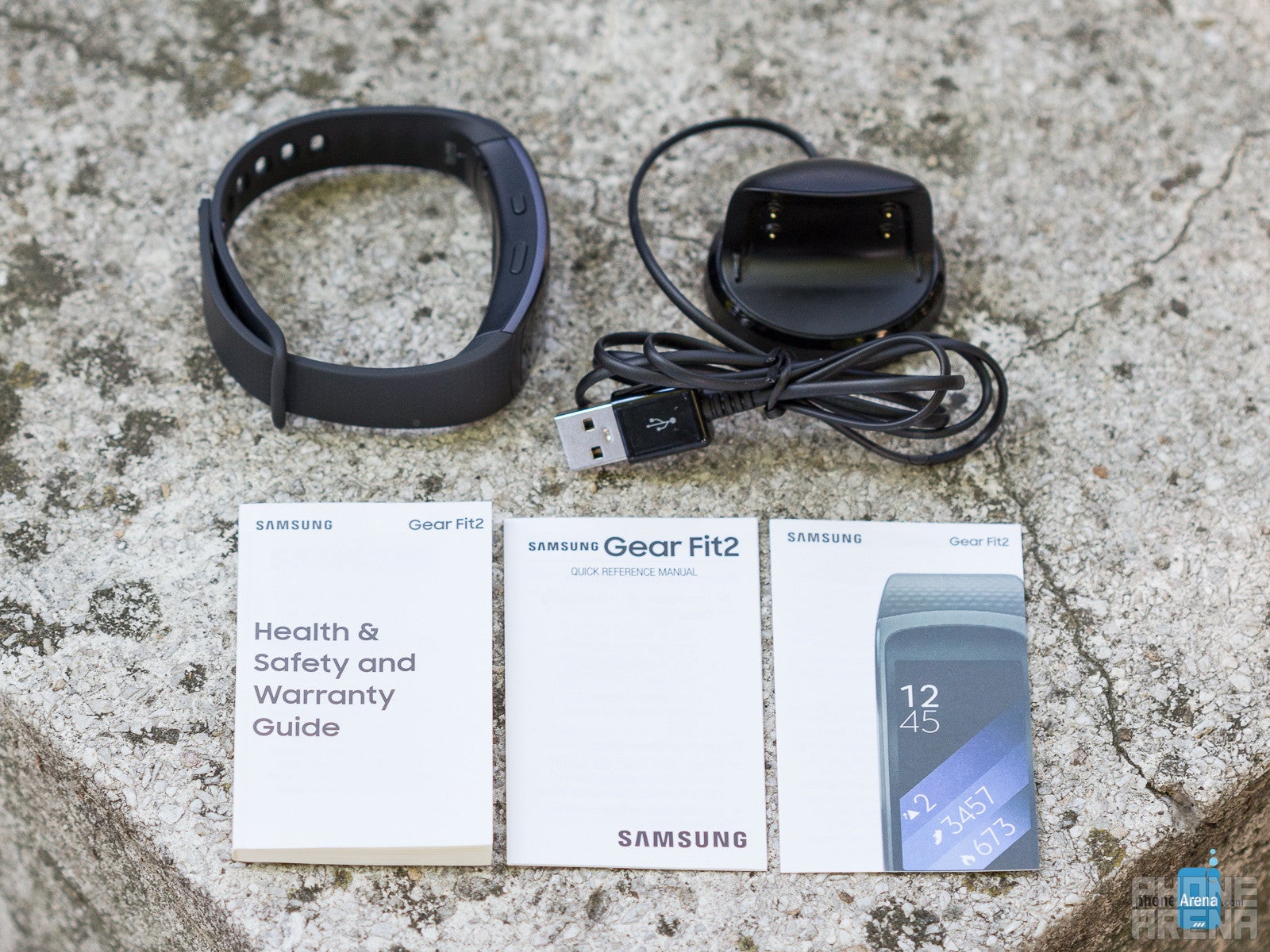 It's no longer the early days of wearables, however, and the fitness tracker's refresh in the Gear Fit 2 no longer feels otherworldly, nor does it enjoy a relatively free reign of the market. With competition mounting, Samsung better have come up with some worthwhile improvements over the past two years and a half.
Let's see if they did.
In the box:
Gear Fit 2
Charging stand with USB plug
Design, weight, and fit
If you need an example of changing fashion—even in tech—then the Samsung Gear Fit 2 is the perfect one. Featuring a curved display and a sporty, rubbery band, our unit feels decidedly more mundane in today's climate compared to its predecessor, which felt wonderfully geeky. The aura of nerdy mysticism having worn off, the Fit 2 actually comes across as a far more conventional, purposeful gadget.
It doesn't all have to do with our changing understanding of wearable design, however, for Samsung has made the good decision to downsize the display—from 1.84 inches to 1.5 inches with the Fit 2. It's still the centerpiece, but it's now less pronounced and conspicuous.
Other improvements include a less busy back, whose integrated heart rate sensor is now flat instead of protruding, helping with the fit. The included band is also pretty decent in terms of feel, and comes in two sizes depending on your needs. Obviously, expect it to get awfully sweaty when exercising, but you needn't worry about damage to it—the whole thing is water-resistant, and we've had no issues washing our hands with it on. In fact, it's real easy to forget you have the wristband on since it's so lightweight.
In all, kudos to Samsung. The Gear Fit 2 feels and looks great, and its sporty design DNA ought to resonate well with buyers into their regimen.
Display and outdoor visibility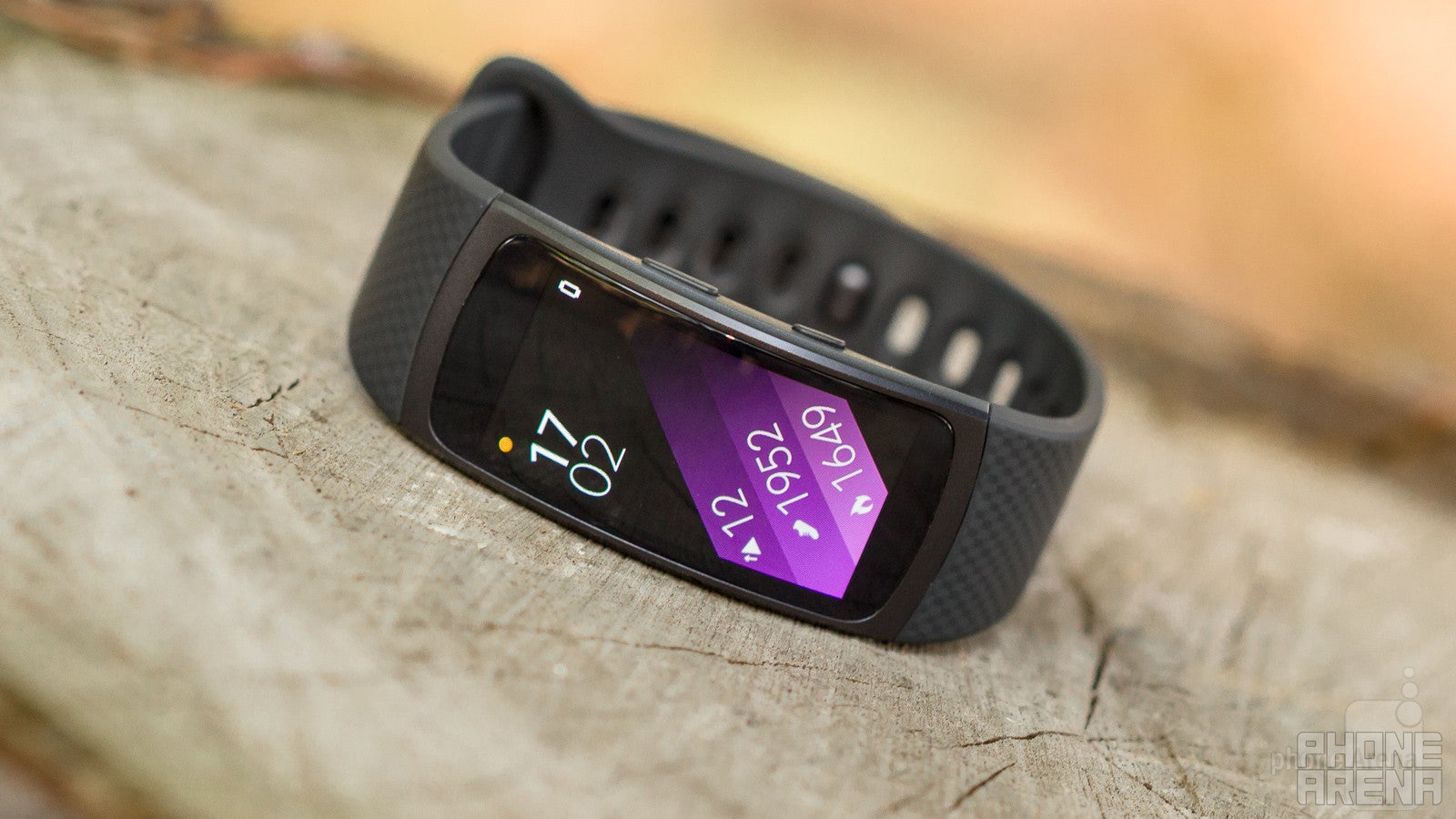 As mentioned, Samsung traded down the 1.84-inch display of the original Gear Fit for a smaller, but still perfectly adequate, 1.5-inch Curved Super AMOLED panel. In doing so, and having upped the resolution to 214 x 432 pixels, the image has visibly improved, with a density of 322 ppi (versus 245 ppi for its predecessor). Seeing as how you'll be mostly looking at the display from up close, this is more than sufficient for an extremely sharp image.
This being a fitness tracker, outdoor activity is assumed. Thankfully, the screen is bright enough for when you're trekking along a sunlit path, or comfortably dim for those midnight jogs.
Recommended Stories