Galaxy Note 7 breaks pre-order records on Samsung's home turf
19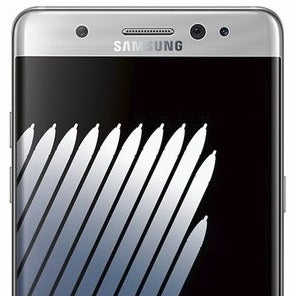 According to a fresh report from the Korea Herald, Samsung's Galaxy Note 7 has smashed previous records for Galaxy phone pre-orders in the company's home market of South Korea.
In two days since pre-orders launched locally, more than 200,000 units have been reserved in the country. The Galaxy S7 was only able to rack in 100,000 local pre-orders in two days of pre-order availability.

Looking at the Galaxy Note 7 spec sheet, it's easy to understand the hype: the newest Note comes with blazing-fast internals, a curved display, an improved S Pen, as well as a new iris scanning feature for unlocking the handset and authorizing payments. However, Samsung has also put in quite a bit of effort in marketing the Note 7 in its home market, which is believed to have played an important role in this record-breaking pre-orders number.

As per the Korea Herald, Samsung is throwing in some meaningful incentives with Note 7 pre-orders. Aside from a free Gear Fit 2, a bonus that is also available in Western markets, the company is also offering 50% off screen replacements as well as a 100,000 won ($90) gift card that can be used at the Samsung Pay Mall.

Furthermore, Samsung has also established some 2,800 'Note experience zones' across South Korea. For the Galaxy S7 launch, the company established 2,000 similar zones.

The Samsung Galaxy Note 7 is priced at 988,900 won in South Korea, or about $895 at the current exchange rates. That's a similar price to what the Galaxy Note 7 goes for in the US.
What do you guys think, does Samsung have a hit on its hands with the Galaxy Note 7?