Apple's problems continued overnight as the iPhone 6 launch suffered from technical difficulties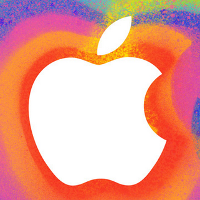 Just days after Apple's live stream of the
iPhone 6
unveiling was
marred by technical difficulties
, Apple was spooked again by gremlins. In some countries, the online Apple Store was down, preventing consumers in the affected countries from pre-ordering the
Apple iPhone 6
and the
Apple iPhone 6 Plus
.
As late as 4am Eastern Time Friday morning in the U.S., the Apple Store was down in the U.S., Canada and India. Some were able to circumvent the problem by turning to the Apple Store app. Meanwhile, things were running smoothly for those pre-ordering the iPhone 6 in markets like the U.K., Australia, France, Germany, Hong Kong, Japan and Singapore.
What was your experience like trying to pre-order the Apple iPhone 6 or Apple
iPhone 6 Plus
? The combination of sleep deprivation, frustration, and desire fueled a number of hilarious tweets. Check them out by clicking on the slideshow below.
source:
BGRIndia