Apple's live stream fails during the first hour of the company's event
23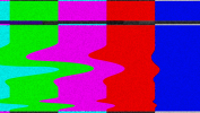 It should have been an Apple fan's dream. Not one, but
two new iPhone models were being announced
, including a 5.5 inch phablet. But instead of seeing the image of a beaming Apple CEO Tim Cook unveiling the handsets, many ended up seeing a test pattern instead. And these are consumers who had turned to the Safari browser on their Mac or iDevice to watch the event. After all, Apple had decided not to stream the event on PCs and on Google's Chrome browser.
So what did these frustrated Apple fans do? They dusted themselves off, stood up on their two feet, and sent out countless tweets complaining about the lost feed. So many complained in fact, that the number of tweets from those shut out of watching the event, soon eclipsed the number of tweets sent out about the new iPhone 6 models.
The problems with the live stream continued for well over an hour, and prevented viewers from learning all about the Apple Pay payment system. When video did pop up during talk about Apple Pay, some of it was merely older images recorded earlier, showing attendees taking their seats before the event kicked off.
The second hour of the event managed to be streamed without too many problems, allowing viewers to see the unveiling of Apple Watch as it occurred.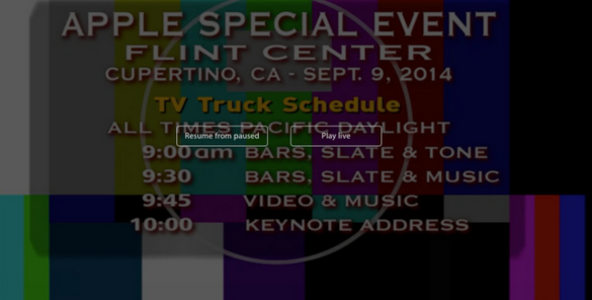 Instead of seeing the Apple iPhone 6, those watching Apple's live feed saw this
source:
WSJ