Apple reports sales of 40.4 million iPhone units in latest quarter; shares soar back over $102
73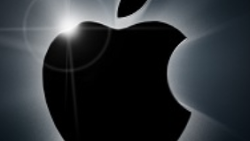 Apple reported this afternoon that sales of the iPhone during its fiscal third quarter amounted to 40.4 million units. That figure barely topped Wall Street's predictions that Apple would ring up 40 million iPhone handsets in the period. On a sequential basis, the 40.4 million phones sold was
down from the 51.2 million units purchased in the fiscal second quarter
. It also represented the second consecutive month with a year-over-year decline in handset sales. Last year's third fiscal quarter saw Apple sell 47.5 million smartphones. Until the fiscal second quarter, Apple had never reported a drop in year-over-year sales of the iPhone. Now it has done this in two consecutive quarters.
Apple was able to reduce its inventory of high-end iPhone models during the three month period. With the inclusion of the lower priced Apple iPhone SE, the average selling price of an iPhone was $595. Apple expects this figure to rise this quarter. Strong growth in iPhone sales was seen in Russia, where that figure doubled year-over-year. Double digit increases were seen in Japan, Turkey, Brazil, India, Canada and Sweden. Apple also saw strength in the business market for its smartphone.
For the period from April through June, Apple reported earnings of $7.8 billion, a 27% decline from last year's $10.68 billion. Earnings per share dropped from $1.85 a share to $1.42. Revenue declined to $42.36 billion from last year's $49.6 billion. Wall Street was looking for earnings of $1.38 a share with $42.1 billion in revenue. At 38%, the company's overall gross margin was in line with estimates.
Tablet revenue grew for the first time in 10 quarters. While iPad revenue rose 7% year-over-year, units sold declined 8.2% from 10.9 million slates to 10 millio. But the average selling price rose from $490 to $415 thanks to the higher priced
Apple iPad Pro
.
"There are a number of encouraging signs in the results. This last quarter was surprising because it was better than we expected from so many different points of view, not just one thing."-Tim Cook, CEO, Apple
Shares popped after hours thanks to the better than expected results. While last quarter's report took the stock under $100, today's report has Apple back above that figure. After hours, Apple's shares are trading at $102.92, up 6.5% since the report was released. Investors are responding to Apple's reported iPhone sales, revenue and earnings for the quarter; the company topped Wall Street estimates in each category.
source:
WSJ