Apple to bet back on LCD, cuts OLED orders for the iPhone Xs/Plus drastically
25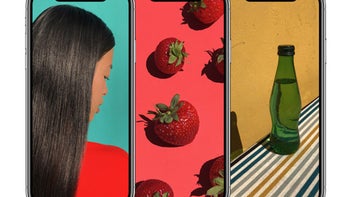 The Korean iPhone supplier industry is worried. About the
tepid sales of the iPhone X
in this and the next quarters, that is. Apple, as well as analysts following it, initially forecast overall sales of the X at a cool 100 million, and the
OLED display orders to Samsun
g indicated it in all earnesty, too.
Today, supply chain insiders and analysts are abuzz with the notion that Apple may order the Korean OLED industry just 50-55 million panels for the 2018 iPhone crop, even though it plans to launch not one, but two phones with such screens, the tentatively named
5.8" iPhone Xs, and a 6.4" iPhone Xs Plus
. The panels for the first one are likely to again be sourced from Samsung, while Apple is rumored to diversify with
LG as the larger screen's supplier
.
This is a huge cut for the Korean parts industry orders, and the report says that "
not only OLED, but also secondary suppliers manufacturing components and materials such as rigid printed circuit boards (RFPCB) and OLED materials, have been hit
." After getting slammed by the sluggish
iPhone X
sales, the companies were hoping for a recovery in the second half of the year, but it may turn out that Apple will have much humbler estimates for the sales of its OLED iPhones this year, and will be betting on an eventual more affordable LCD model instead.
That one,
dubbed the iPhone 9
, is expected to sport a 6.1" screen, but it will be supplied by
Japan Display
and Sharp, apparently, leaving crumbs for Korean companies. While Apple's renewed interest in LCDs is said to result in 150 million units of the iPhone 9 sold overall, up from
a 100 million forecast before
, the switch will come entirely from the diminished orders for an
iPhone Xs
and Xs Plus, so you can see why the Korean firms are worried. The initial hopes for a
50/50 distribution between Apple's future OLED and LCD models
, are apparently down in the doldrums. The report even goes as far as to say that they may be having to send workers in unpaid leave, that is how much Apple's orders can make or break suppliers, be it juggernauts like Samsung or LG.