As Americans balk at $700+ flagships, Samsung may refurbish the S8 as midranger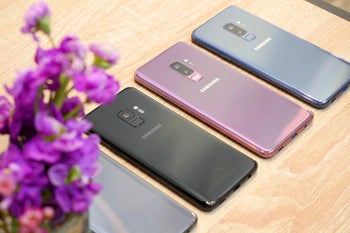 It was somewhat inevitable, and easy to predict, but now it's unfurling before our very eyes. People using their phones longer, that is. After the demise of the two-year cell phone contract, and when the full price of a phone without carrier subsidies was oh-so-painfully revealed to us, the length of time that subscribers kept their current handsets started to gradually increase.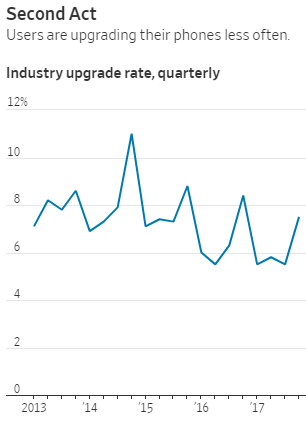 Top-tier manufacturers like Apple and Samsung predicted and sensed the upgrade slowdown, and started raising prices to offset the slump in demand for the latest and greatest. This culminated in
last year's $999 iPhone X or $930 Note 8
, but it is actually backfiring, as last quarter saw the first ever
drop in smartphone shipments
on record.
Now, there is a statistic to explain why is all of this happening, and it shows that people are just keeping their phones longer, buying refurbished or second- and third-hand devices, and generally not willing to splurge a grand on a phone, or thereabouts. Back in 2014, people were still upgrading their phones every 23 months, in sync with the two-year contract subsidies. This year, the length of time between upgrades is projected to hit 33 months, or nearly three years.
FEATURED VIDEO
I still want to drive a Mercedes, but I'll wait a couple of years to buy the older model.
Moreover, the fastest growing segment in smartphone sales are now refurbished handsets. B-Stock, a wholesale auction house of refurbished, returned and second-hand electronics, says that, while half of its lots went to developing markets in India or Africa as recently as 2013, now 93% of all refurbished phone auctions go to US buyers. As per Sean Cleland, director of mobile at B-Stock: "
Smartphones now resemble the car industry very closely. I still want to drive a Mercedes, but I'll wait a couple of years to buy the older model. Same mentality.
"
This hasn't avoided the attention of Apple or Samsung head honchos. Apple, for instance, is gearing up to introduce a much cheaper notch-bearer, dubbed tentatively
iPhone 9
, with LCD display, and a single camera, but starting from $699, or as "little" as the
iPhone 8
. Samsung's chief DJ Koh also noted that they are watching the rising star that is second-hand phone purchases, and are thinking of shrinking their overall portfolio of midrangers, opting for refurbishing last year's flagships instead of spending dough on developing and marketing new midrange models, at least in certain markets.
This makes total sense, as, after the launch of the
Galaxy S9
, the
S8
is now the more suitable phone to take the upper midrange crown in Samsung's portfolio than, say, a
Galaxy A8
, which has weaker specs, but is very close to the S8's price range already. Long story short, as CK Lu, a Gartner research director puts it: "
It's the worst case scenario now. Now the phones are maybe too expensive
." Yeah, no kidding.