Due to Apple iPhone X production cuts, Samsung faces a glut of OLED production capacity?
43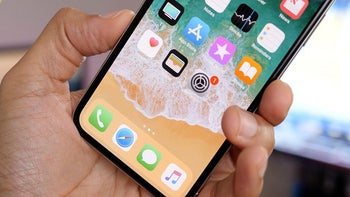 Because Apple announced that
the average revenue per iPhone unit sold during the fiscal first quarter was higher than expected
, it appeared that the
iPhone X
was selling better than believed. Prior to the earnings release, every other day we would get conflicting reports on how the tenth anniversary model was selling. This quarter,
Apple has apparently scaled back production of its $1,000 handset
, but whether the cut is as deep as feared is unknown.
A report recently published by Japan's
Nikkei
says that Samsung has been hurt by Apple's decision to cut production of the iPhone X. Samsung built up its capacity to produce OLED panels based on the amount of business it figured to receive from Apple. The iPhone X is the only one of the 2017 iPhone models to carry an OLED display. With production of that model cut, Samsung is left with excess capacity. The company charges $100 for each OLED panel, including touch sensors. It is twice the cost of the Samsung-made LCD panel used on the
Apple iPhone 8 Plus
.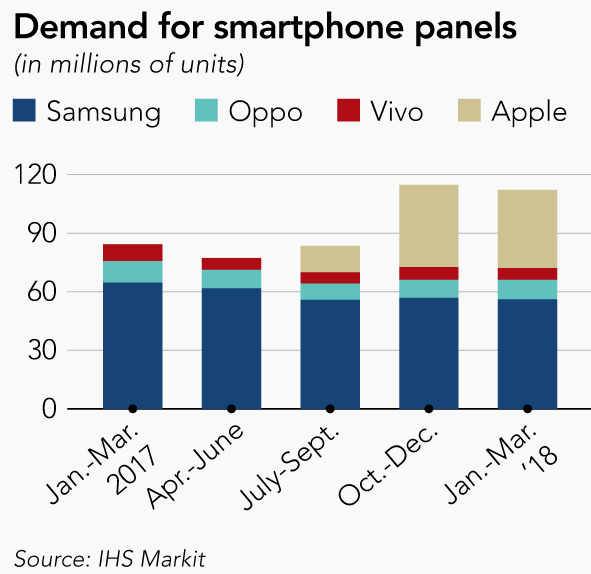 Apple will use fewer OLED panels this quarter
Smartphone manufacturers are reluctant to switch from LCD panels to OLED because of the additional cost. For example, only 5% to 10% of the handsets made by leading Chinese manufacturers Oppo and Vivo employ an OLED screen. And many of the Chinese handset producers who do use the higher priced display are said to be increasing their own production capacity. Making matters worse, last year Samsung used fewer OLED displays internally than it did in 2016. While that helped Samsung compete on price with rivals, it contributed to the capacity glut that has Samsung using only 50% to 60% of its production capabilities.
The glut could continue in the future. LG Display is one of several companies building new OLED production lines. Overall, this capacity is expected to double by 2020.
source:
NikkeiAsianReview