Apple and HTC ordered by Judge Koh to reveal which patents are covered by their agreement
26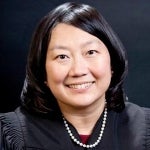 "The Court has just explained that the only sealable terms of the license agreement are the payment and royalty terms. Thus, the list of patents covered by the agreement does not meet the 'compelling reasons' standard."-Judge Lucy Koh
Judge Lucy Koh is back in the news
two days before she is set to overhear post-trial motions
made by Apple and Samsung related to their first patent trial. On Tuesday, Koh ordered both Apple and HTC to reveal
which patents
are involved in the
stunning ten-year licensing agreement
that both parties agreed to last month. Just two weeks ago, another judge mentioned by us quite often, Judge Peter Grewal, ruled that Apple's attorney's must hand over to Samsung's legal team, an unredacted copy of the agreement.
Judge Koh did say that information like
royalty rates agreed to and device pricing
will remain sealed for competitive reasons. Meanwhile, the judge said that other information in the pact will not cause competitive harm if released. Therefore, we expect to see Taiwan based HTC and Cupertino based Apple to reveal which patents are covered in the agreement.
Samsung had wanted to see if some of the patents covered in the agreement were part of its lawsuit with Apple, including the
'381
and
'915
patents which deal with the rubber band "bounce back" effect and zooming and scrolling respectively. Samsung might have wanted to see if Apple's rarely licensed "user experience" patents was included in the deal with HTC. Apple has referred to these patents as their "untouchables" since they are usually not licensed to other companies.
source:
CNET
Now reading