Samsung shows interest in Apple's deal with HTC
40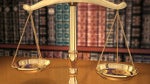 Last weekend,
Apple and HTC announced that they had reached agreement on a ten-year pact
that involves cross-licensing patents, and the immediate halting of patent litigation between the two. While terms of the deal were not disclosed, the Wall Street Journal reported that
HTC was to pay Apple as part of the agreement
.
"As you know, the issue of Apple's willingness to license its patents was briefed in Samsung's opposition to Apple's motion for permanent injunction. This license has direct bearing on the question of irreparable harm and whether monetary remedies are adequate."-Robert Becher, Attorney representing Samsung
Apple's main rival, Samsung, is interested in taking a look at the agreement that Apple signed with HTC. Samsung wants to know if two of the patents involved in its battle with the Cupertino crew,
'381
and
'915
are part of the licensing agreement with HTC. The '381 has to do with the bounce-back effect and the '915 deals with scrolling and zooming. Samsung also wants to know if there are patents that Apple tossed into the agreement that it doesn't license to other firms. Apple patent licensing director Boris Teksler calls those rarely made-available parts of Apple's IP portfolio as the "untouchables".
Samsung has asked the court to make a ruling on whether it can obtain a copy of the document by
November 27th
. There is some speculation that Samsung and Apple will eventually reach a settlement of their own. A judge has just allowed both tech giants to
add each other's newest flagship smartphones to their second patent battle
in San Jose while a
post-trial hearing is scheduled for December 6th
on issues pertaining to the first trial. Samsung seeks a new trial while Apple wants a permanent injunction placed on eight Samsung models.
source:
CNET