Apple Music has a new chief, and 40 million paid subscribers
27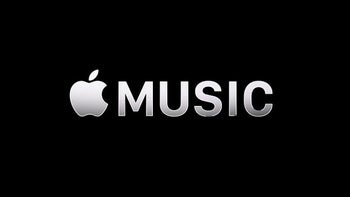 Apple Music has a new man at the top after Apple announced today the promotion of Oliver Schusser. His business cards will now read 'vice president of Apple Music & International Content,' and he will report to Eddy Cue. The latter is Apple's senior vice president of Internet Software and Services. Schusser played a key role in
Apple's acquisition of Shazam
, and had worked overseas on the App Store, iTunes, iBooks and more. He will make the move from London to California.
Today's announcement also gives us an updated count on the number of paying subscribers using Apple's streaming music service. At the moment, Apple Music has 40 million paying subscribers in 115 countries. The previous count, released a month ago,
showed Apple with 38 million paying Music members
, an increase of 2 million (5.6%) from February to March. The new figures show that another 2 million signed up from March to April (a gain of 5.3%) to pay for Apple Music. This monthly growth rate in the 5% area tops the 2% growth that market leader Spotify is achieving. Which means at this pace, Apple Music will eventually have more paying subscribers than Spotify. The latter, which went public earlier this month, has 70 million subscribers shelling out $9.99 a month (or $14.99 monthly for a family of six or less). Apple Music charges the same prices.
While Spotify does offer a free tier of service supported by ads (which has another 70 million users), Apple offers a three month free trial that is currently being used by 8 million members. This helps produce a steady flow of new subscribers for Apple Music.
source:
Variety