Apple buys Shazam for $400 million, has "exciting plans in store"
62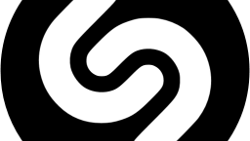 At the end of last week, we passed along a rumor that
Apple was planning to buy music-naming app Shazam
. Both companies have a history of working together as Shazam was one of the first titles in the App Store back in 2008. Back then, those running the app on their
Apple iPhone 3G
could purchase songs whose title they discovered with Shazam, from iTunes. That continues to this day. Starting with iOS 8, Shazam's song title discovery service was integrated into Siri.
Shazam has added a number of new capabilities since 2008 including the ability to ID television shows, movie posters, magazine ads and AR content. While the music features might be the first attraction for Apple, CEO Tim Cook has been fascinated by augmented reality and Shazam's abilities in this space could also have captured Apple's attention.
Apple usually keeps quiet about acquisitions and normally will not confirm that any transaction has even taken place. However, for the purchase of Shazam, Apple did release a statement that mentions the purchase and even names Shazam as its acquisition target. Apple is said to be paying approximately $400 million for the company, which is based in the U.K.
"We are thrilled that Shazam and its talented team will be joining Apple. Since the launch of the App Store, Shazam has consistently ranked as one of the most popular apps for iOS. Today, it's used by hundreds of millions of people around the world, across multiple platforms. Apple Music and Shazam are a natural fit, sharing a passion for music discovery and delivering great music experiences to our users. We have exciting plans in store, and we look forward to combining with Shazam upon approval of today's agreement.-Apple

"We are excited to announce that Shazam has entered into an agreement to become part of Apple. Shazam is one of the highest rated apps in the world and loved by hundreds of millions of users and we can't imagine a better home for Shazam to enable us to continue innovating and delivering magic for our users."-Shazam
It should be interesting to see what Apple does with Shazam, which has been downloaded over 1 billion times in more than 190 countries.
source: Apple