Android manufacturers now prefer 3D sensing, Face ID over a fingerprint reader embedded under glass?
99+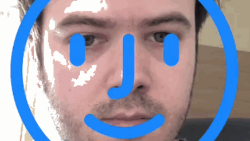 KGI Securities' Ming-Chi Kuo is one of the top analysts in the business right now (and certainly one of the most quoted). According to Kuo, the introduction of the
Apple iPhone X
last month has Android manufacturers shifting their focus from trying to figure out how to embed a fingerprint scanner under the display, to how they can make a version of the TrueDepth camera with 3D scanning and facial recognition for their upcoming Android models.
Ironically, this comes after both Samsung and Apple spent months trying to get their respective fingerprint scanners to work while embedded under the front glass. With the
Galaxy S8
,
Galaxy S8+
and
Galaxy Note 8
sporting the "Infinity Display," carrying edge-to-edge content and thin bezels, there would be no room for a front-facing button embedded with the biometric reader. Apple had the same issue with the tenth anniversary iPhone X model.
Samsung resorted to using a rear-facing button for its fingerprint reader on all three phones. Apple's back up plan was more ambitious. It had a face recognition system built into its new front-facing TrueDepth camera that included 3D scanning.
Kuo called this camera "revolutionary"
back in February. Now that Apple has unveiled Face ID along with the iPhone X last month, the public appears to be looking forward to the prospect of unlocking the premium handset and verifying their identity using facial recognition.
Back in August, Kuo said that
the first Samsung model to have a fingerprint scanner under the display would be the Samsung Galaxy Note 9
. He still believes that the Note 9 will be Sammy's first model to use a fingerprint reader under glass. However, he does point out that Android manufacturers have tripled their demand for information about 3D sensing technology from suppliers since the unveiling of the iPhone X on September 12th. The analyst says that using 3D sensing and face recognition can raise the margins that manufacturers earn on an Android model. According to Kuo, a 3D sensing system offered by Qualcomm-Himax is the one garnering the most attention at the moment since it has been out for a longer period of time and has been 'battle tested' longer than the solutions offered by the competition.
"3D sensing not only enables facial recognition in security applications and allows users to create fun expressions like Apple's Animoji, on a more important level, it is a key factor in the development of AR. We therefore believe brand vendors are willing to spend more for related components."-Ming-Chi Kuo, analyst, KGI Securities
The analyst says that over the next two to three years, he expects two to three times more Android phones to ship each year with 3D sensing, than with an embedded fingerprint reader under the screen.
source:
AppleInsider