Android customization monthly: Best new launchers, widgets, icon packs, and wallpapers (May)
3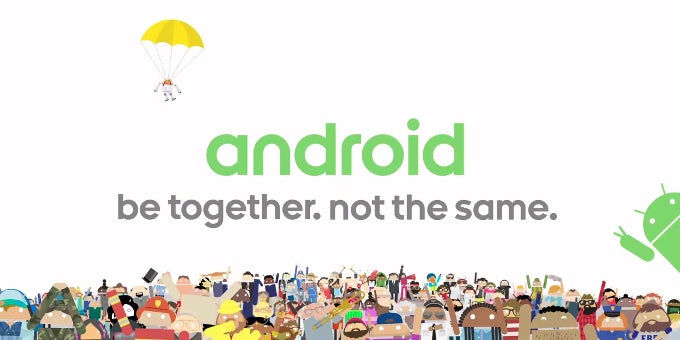 When it comes to customization, no competing platform comes close to Android. It may sound like a tired old phrase, but the reality is that the OS' underlying open source design has spawned a legion of faithful developers that are always hard at work, and the fruits of their labors are enjoyed by millions. If you enjoy changing things around and experiment with new types of functionality, then you're probably arleady appreciating our regular columns on Android customization — from launchers and icons packs, to widgets and wallpapers.
But today's a little different — like a month ago, and then another month further back, it's time for us to go through the entire catalog for May and select only
the very best
of each category. You should consider trying those.
As always, let's start with launchers.
Best new launchers

Sick of the way your homescreen looks like? Don't dig the limited feature set available through it? A third-party Android launcher is what you're looking for. It will completely change the way your homescreen and app drawer look and feel like, and some will even add some much needed extra functionality.
Here are the best new ones from May:
Eyespage Launcher: Smart Home
Price: FREE
"Make space for a more responsive, useful, and intuitive home screen with Eyespage Launcher." That's the motto of the Eyespage creators, as they embark on a quest to automatically organize and categorize your apps, showing those suitable for the time and place you are in. With Smart Bar and Smart Folders options, unintrusive notifications and rapid search from wherever you are, Eyespage is on to something.
Back Button Gesture Launcher
Price: FREE/PAID
Back Button Gesture Launcher has been recently updated with plenty of new features. It assigns virtual thumb drawings as gestures on a designated area to the side of your screen, so that you can go back, start apps, and assign plenty of other actions to them, without having to stretch all the way down (or up) for the back or menu keys on a big-screened phone. We tested it out in-house, it really is a good idea for larger devices or for productivity obsessives.
Best new widgets

If launchers sound like too much work, then you can spruce up your interface with a new collection of slick-looking widgets! Here's what came out in May that caught our eye:
Conversation Widget
Price: FREE
Thanks to this widget, you can have your WhatsApp conversations displayed straight on one of your homescreens. You can only see the last 100 messages, mind you, but that should still prove more than a compelling enough number for Whatsapp junkies.
Nightfall for Zooper Widget
Price: $0.99
Nightfall for Zooper Widget is full-screen widget (requires Zooper Widget, obviously), that can turn your old, boring home screen into something a lot more special.
Dent Zooper Widget
Price: $0.99
One of the better-looking, whole-screen Zooper Widget skins around, Dent arrived to the scene quite recently, and it is certainly looking like one of the better ways to spend a buck.
Best new icons

Icon packs remain a clever way to keep your launcher and widgets, whilst still infusing some freshness to your interface. Almost without exception, these icon packs are made to work with an incredible amount of third-party launchers, so chances are that they will also work with yours.
Iride UI is Hipster
Price: $0.99
Iride UI, one of the most popular Android icon packs for the past few months, is now back with a new version that brings a vintage, hipster-y vibe to all icons in the pack, of which there are over 3,000.
Syrma
Price: $0.99
If you're a fan of cartoon-ish icons, and are willing to shell out a buck for Syrma, you'll be treated to more than 1,600 icons, more than 50 scrollable Quad HD wallpapers, as well as 200 additional ones, a handful of Zooper Widget themes, and a host of other great features.
KasatMata UI
Price: $0.99
KasatMata UI comes with 2,200 icons and more than 60 Quad HD wallpapers inside. What's more, KasatMata UI throws icon masking into the mix, which means that all of your apps will be themed accordingly, regardless whether their icons are part of the icon pack or not.
Nimbbi
Price: $0.99
Who needs colors when you can have a simple and elegant black & white interface theme? Nimbbi is a minimalist and suave icon pack that comes with more than 3,000 high-res icons, 50 cloud-stored wallpapers, and a ton of potential to make your B&W setup look as good as it gets.
Best new wallpapers

Lastly, let's talk wallpapers. Now, unlike the rest of the customization tools on this list, these can be used and enjoyed by anybody, regardless of whether you have an Android phone or not. What's more, while these have been hand-picked to be both beautiful and high resolution (higher than your Quad HD display, even), they will still work on your 1080p or 720p resolution smartphone. They'll even look better than a competing, resolution-fitting wallpaper.
The images in the gallery have been re-sized to save you bandwidth and time.
You can download the full-sized versions from here
.