Android customization monthly: Best new launchers, widgets, icon packs, and wallpapers (August)
1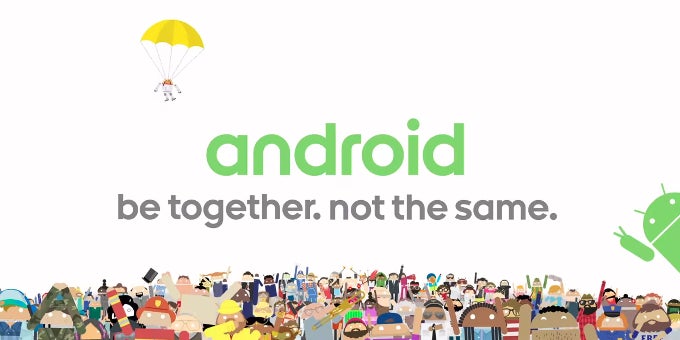 Ever gotten tired of the way your Android device's interface looks and functions? If yes, the good news is that you couldn't have picked up a better platform to customize to your heart's content, and, thankfully, there's quite a market for apps that will help you on the way there. Better yet, we've been consistently rounding up the best in categories such as wallpapers, launchers, icon packs and widgets for months now, so that anyone willing to experiment a bit can get a flying start. Best of all? We further curate these entries every month in order to arrive at a list of only the most quality solutions available.
Let's start with launchers.
Best new launchers

One of the best and most thorough changes you can affect when it comes to the looks and functionality of your Android device is to use a third-party, custom launcher. It can completely change the feel of your home screen and app drawer, and also even add some neat extra functionality.
Here are the best launchers from August:
GEAK Launcher
Price: FREE
Geak OS, a long time project over at XDA-Devs, recently got elevated to a launcher status, and comes complete with its own dialer, messaging app, quick settings, news feed widget, and app privacy switcher - in short, anything you would need for a completely new and efficient Android coat of launcher paint.
Super Drawer
Download
Super Drawer is one of those apps that makes you appreciative of the fact that you sport an Android Phone. It breathes power in the humble app drawer to the extent that you can use it with fuzzy search, typing any two letters of an app you are searching for, and the same goes for searching and opening of contacts, dialing, texting, emailing, or sending a direct Whatsapp message to them. There is a veritable smorgasbord of options and settings, too, and Super Drawer works with all popular launchers, so check it out from the source link above.
Yolo Launcher
Price: FREE
The new YOLO launcher comes with its own simplified notification system, and has every bearing of a good one: small footprint, fast performance, smart folders and search, gesture interface and theming, the works.
Floatify - Heads-up
Price: FREE
Floatify takes on a perennial phone notifications problem, striking a fine balance between intrusiveness and the will to stay in sync with everything that is happening. The latest update brings about many welcome novelties like a DirectReply that lets you send predefined messages like "Ok, thanks!" without keying in even a letter. There is also a QuickReply Emoji keyboard now, for all the times you are too lazy to express yourself with words, and a swipe up from home to get to the QuickReply option. New music controls are making a cameo, so you will be able to manage your default player, Google Music, Poweramp or Spotify.

Best new widgets

If launchers sound like too much work, then you can spruce up your interface with a new collection of slick-looking widgets! Here's what came out in June that caught our eye:
Vibion Widgets
Price: FREE
There are 27 different styles for Zooper Widget Pro inside Vibion Widgets, and all of them are pretty nice. There are both multiple and separated widgets, 21 analog clocks and 6 clocks with date.
Countdown Widget for Fallout 4
Price: FREE
In case you have been living a radioactive rock, Fallout 4 is coming and from the looks of it, it will be one of the most awesome games of 2015. There are still roughly three months before it arrives and thanks to this widget, you will be able to count down the days and hours. Not that fans need it, though.
Best new icon packs

Icon packs remain a clever way to keep your launcher and widgets, whilst still infusing some freshness to your interface. Almost without exception, these icon packs are made to work with an incredible amount of third-party launchers, so chances are that they will also work with yours.
Kent
Price: FREE
Kent provides you with more than 700 hexagonal icons, as well as around 10 wallpapers that go pretty well along with them. Provided that some of the apps you have are not themed, Kent will automatically do this for you since it comes with icon masking.
Proton-W
Price: $0.99
With more than 2,448 icons inside, Proton-W is a pretty feature-packed icon suite, which also comes with 20 matching wallpapers, icon masking, and support for every launcher you might throw at it.
Best new wallpapers

Lastly, let's talk wallpapers. Now, unlike the rest of the customization tools on this list, these can be used and enjoyed by anybody, regardless of whether you have an Android phone or not. What's more, while these have been hand-picked to be both beautiful and high resolution (higher than your Quad HD display, even), they will still work on your 1080p or 720p resolution smartphone. They'll even look better than a competing, resolution-fitting wallpaper.
The images in the gallery have been re-sized to save you bandwidth and time. You can
download the full-sized versions from here
.