Android customization monthly: Best new launchers, widgets, icon packs, and wallpapers (June)
3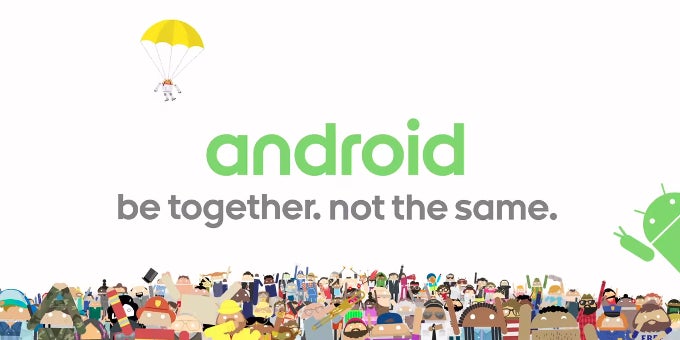 If customization is on your mind, few could mount a credible argument against Android — Google's OS was essentially built with the purpose in mind. Indeed, beyond just spicing things up with a new wallpaper or a ringtone, Android has the ability to become virtually unrecognizable through various launchers, icon packs, and even widgets — small or large. And there's quite the pick available on the Play Store, with hundreds upon hundreds of developers seemingly working around the clock to deliver an ever greater diversity. To help you navigate through all of the available solutions, we've been sifting through newcomers every week for a long time now, in order to find and select only the very best.
Today, however, is a little bit different, as regular readers would have recognized by the title an inch from this line. Today, we select only the best of the best from last month.
Let's start with launchers
Best new launchers

Sick of the way your homescreen looks like? Don't dig the limited feature set available through it? A third-party Android launcher is what you're looking for. It will completely change the way your homescreen and app drawer look and feel like, and some will even add some much needed extra functionality.
Here are the best new ones from June:
Hexy Launcher
Price: FREE
You've heard of SwiftKey, right? Well, Hexy is a result of SwiftKey's innovation week undertaking as a tester app. Hexy sports a quirky shape, and can organize your homescreen automatically, predicting what you might want to use next.
Entirely new, Noria is a fresh minimalistic launcher that is fast and simple to use, with a card system, and an app search functionality built in.
Best new widgets

If launchers sound like too much work, then you can spruce up your interface with a new collection of slick-looking widgets! Here's what came out in June that caught our eye:
MORF
Price: $0.99
Got Zooper Widget Pro? If not, Morf might be the perfect reason to get it from the Play Store and give it a spin. Don't just take us on our word — check out the slides below for a presentation. Slick!
FORM Clock Widget
Price: FREE
Probably 3 out of every 4 widgets on the Play Store are clock ones. FORM is falls in that group, as well, but its fancy visuals sure helped it shine.
Tiles Zooper Clock Widget
Price: $1.19
If you have Zooper Widget Pro, you should consider this new skin for the widget-centric app. Tiles Zooper will provide your home screen with a full-screen widget, just like most of the available Zooper skins usually do, and you're unlikely to be disappointed with the arrangement or the artwork.
Best new icon packs

Icon packs remain a clever way to keep your launcher and widgets, whilst still infusing some freshness to your interface. Almost without exception, these icon packs are made to work with an incredible amount of third-party launchers, so chances are that they will also work with yours.
Veno
Price: $0.99
3,245 - that's the number of icons you'll get if you shell out a buck for Veno. Apart from the large amount of apps, this icon pack also comes with
30 Quad HD wallpapers and supports Nova, Apex, Action, Adw, AdwEX, Atom, Aviate, GO, Inspire, KK, Lucid, Next, Nine, Smart, Solo, TSF, and the CM Theme Engine. Icon masking and dynamic calendar support are also on board.
Soul
Price: $0.99
Inside the Soul icon pack, you'll find more than 1,900 icons as well as a number of HD wallpapers. More icons will certainly arrive later on, as the developer is committed to bi-weekly updates.
Equinox
Price: $1.09
This black & white icon pack has more than 3,700 icons in tow, with 10 Quad HD wallpapers, Muzei support, icon masking/theming, and a whole lot of other features on board.
Lines
Price: FREE or $1.49
Marvak
Price: $0.99
There are more than 1,800 icons inside this icon pack, as well as a handful of wallpapers, and support for Muzei and a multitude of launchers
Best new wallpapers

Lastly, let's talk wallpapers. Now, unlike the rest of the customization tools on this list, these can be used and enjoyed by anybody, regardless of whether you have an Android phone or not. What's more, while these have been hand-picked to be both beautiful and high resolution (higher than your Quad HD display, even), they will still work on your 1080p or 720p resolution smartphone. They'll even look better than a competing, resolution-fitting wallpaper.
The images in the gallery have been re-sized to save you bandwidth and time.
You can download the full-sized versions from here
.