Android Wear for iOS now available from the Apple App Store
45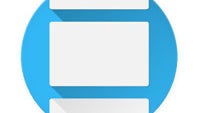 Google has announced today that certain Android Wear flavored smartwatches can now be paired with specific iPhone models running iOS 8.2 or higher. The iPhone models that support Android Wear are the
Apple iPhone 5
,
Apple iPhone 5c
,
Apple iPhone 5s
,
Apple iPhone 6
and
Apple iPhone 6 Plus
. All that an iOS user needs to do is download and install the new Android Wear for iOS app.
Once the app is installed on your iPhone, pairing the handset with an Android Wear watch requires you to go through some screens and set your preferences. Notifications, messages and calls from your iPhone are sent to your timepiece. In addition, Google Now will do its thing and remind you of upcoming appointments, reservations, traffic notices, weather and more (as long as you have the app installed on your iPhone). Say "
Ok Google
," to gather information, to set an alarm, or to make a list of things that you need to do. You can also track the progress you are making toward your fitness goals. The iPhone paired Android Wear flavored watches will track your heart rate as well as your running and walking distances.
Right now, the iPhone can be paired with the LG Watch Urbane. Upcoming Android Wear powered watches from Asus, Huawei and Motorola will also work. For those who haven't been following the smartwatch world, those models are the ZenWatch 2, Huawei Watch, and the Moto 360 2 respectively. Interestingly, Google is using the Moto 360 2 in the diagram embedded with this story, even though the device has not yet been announced by the manufacturer. And look, no flat tire! Subsequent Android Wear models will also be able to pair with the iPhone.
If you own an iPhone 5 or older, and would rather have a different smartwatch experience than what is available from the Apple Watch, you can start looking at the newest range of Android Wear powered watches to see if they are more in line with what you are seeking from a smart device on your wrist.
Android Wear for iOS is now available from the Apple App Store where it is a free download. Get it
here
.
source:
Google