Android Wear 5.1.1 update starts rolling out to compatible smartwatches
7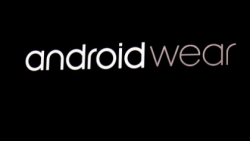 Google has just announced on one of its product forums that the Android Wear 5.1.1 update has started rolling out to all compatible smartwatches.
The update will spread out gradually, and the company says that it might take anywhere between a few days to a few weeks before it reaches your wrist piece.
Android Wear 5.1.1 is a major update to Google's wearable platform, chief among the new features being Wi-Fi support. With Android 5.1.1, smartwatches will be able to connect to wireless networks and stay in sync with your Android smartphone even when the Bluetooth connection is lost. This means that you'll be able to get notifications and access Google's voice search feature when your phone isn't nearby, but the smartwatch is only be able to connect to Wi-Fi networks that the phone has previously authorized.
Other new features included with this update are support for always-on apps, a new gesture for accessing apps and contacts (a left swipe from the watch face), the ability to change the font size, and support for emoji drawing.
Google's post in the Android Wear Help Forum also says that the update will only roll out to users who are running the latest version of the Android Wear companion app. To make sure you're up to date, find the Android Wear companion app in Google Play and hit the update button. If there's no update button, you are already rocking the latest version.