Android 6.0 Marshmallow roll-out begins for Motorola Moto G (2014)
3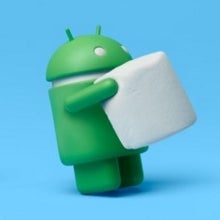 The roll-out of Android 6.0 Marshmallow seems to be gathering quite a bit of steam lately. After a slow start, a number of OEMs and carriers appear to be getting their acts together. In the latest development, the
2nd-gen Moto G
is getting a piece of the action along with its
the LTE-ready version
.
Though it's since been succeeded by
last year's 3rd-gen model
, the Moto G (2014) remains a popular budget handset, particularly across developing markets. As such, the new update to Marshmallow is currently making its way to devices throughout India courtesy of an over-the-air release.
Soak testing
has already taken place
in India as well as Brazil -- another market flooded with devices of the Moto G's caliber. The jump to Android 6.0 Marshmallow is farther than most, since the last major bump for the device was Android 5.0 Lollipop. The 2nd-gen Moto G never got Android 5.1, so Marshmallow should go down a treat with those who install it.
If you've been waiting patiently for this update, you can grab the OTA by navigating through
Settings --> About Phone
on your device. For now, it's only officially rolling out to India, and there's no word on when it'll release in Brazil or any other location.
As ever, we'll have more info as it arrives, so stay tuned.