Google Now on Tap adds new languages, related articles, and tracking for flights and packages
2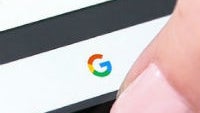 Google Now is getting a good amount of love and attention this holiday season from Google. We've already seen an update to add a new way to
take a screenshot
on your device using Google Now, and today Google is adding a bunch more features, including new languages, related articles, and tracking for flights and packages.
This means if Google Now on Tap finds a flight number on your display, it will bring up the usual status info for that flight, including potential delays. Bringing up Now on Tap when you have package tracking info on screen will also bring up the relevant info there. Of course, both of these things already have relatively easy ways to access that info, so those additions are nice, but not necessarily game-changing.
A better update is the addition of related stories when reading news. You may already be familiar with this if you've done a Google search for a news story, then seen related story info in regular Google Now. Of course, this makes that whole process faster and easier by allowing you to trigger Now on Tap while reading a story to get those new links.
Lastly, Now on Tap is available for users who want it in French, German, Spanish, Italian, Russian or Korean.
Google said these features will be rolling out over the next few days, and as always, you will need Android 6.0 to take advantage of Now on Tap.