Android 2.2 comes to the LG Ally in February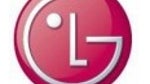 A moderator on the LG Forum, giving a response that was certified by LG, brought some good news at last to owners of the LG Ally. In February, the handset will be receiving the Android 2.2 upgrade. The next question on the mind of owners of the phone is whether or not the Froyo upgrade will allow them to run Adobe Flash Player 10.1.
With a 600Mhz processor, the LG Ally may come up a bit too short to meet Adobe's hardware requirements for Flash Player 10.1. Based on Adobe's latest requirements, an Android 2.2 device equipped with a WVGA screen must have a processor clocked at 800MHz or higher. Unless some changes are made soon, Ally owners might end up shut out of one of the major applications installed on Froyo flavored handsets.
source:
LGForum

LG certified the response from the moderator that the LG Ally will get its Android 2.2 upgrade in February