Amazon introduces "Kindle Free Time Unlimited", bringing unlimited content for the youngsters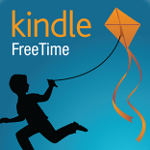 By now, you should be fully aware that Amazon sells its line of Amazon Kindle Fire tablets
at a loss
. How do they make money, you ask? Good question. By selling you content, apps and cloud based storage, the company comes out in the black. In other words, there is no need to hold a bake sale for Jeff Bezos. For example, Amazon has just announced "Kindle Free Time unlimited". This is an offer for content on all Amazon Kindle Fire tablets for those in the 3 to 8 year old range. It includes all of the apps, music, books, games, movies and television shows that you care to download for the youngsters. It costs $2.99 monthly per child for Amazon Prime members, or $6.99 for the whole brood. If you're not Prime members,than the costs are $4.99 month;y per child or $9.99 for the entire family. Owners of the new
Amazon Kindle Fire
,
Amazon Kindle Fire HD
or
Amazon Kindle Fire HD 8.9
will get one free month of the service if they tap the Kindle Free Time app before January 15th 2013.
removed
and there are no solicitations for in-app purchases. Since the service is unlimited, parents can rest easy knowing that their kid won't run up the bill. And all of the content has been pre-screened to make sure that they are age-appropriate.
Kindle Free Time Unlimited is part of a new service called Kindle Free Time which allows for parental controls and
Time Limit
which is a tool used to control the amount of screen time a child gets with an Amazon Kindle Fire tablet. And as far as the content available with Kindle Free Time Unlimited, it covers just about every children's show you can imagine from Barney, Reading Rainbow, SpongeBob SquarePants Curious George to Dora and Disney.
source:
Amazon
via
AndroidCentral