AT&T subscribers grandfathered to an unlimited data plan, will see monthly rate rise $5
16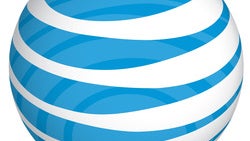 AT&T is trying to get its grandfathered unlimited data users to migrate away from the All-you-can-eat section of the buffet line. As you might imagine, the one sure way to get these stragglers off the pot and into a metered wireless plan is to raise the price of unlimited. And that is exactly what AT&T is doing. Subscribers to the forums section of
DSL Reports
are spreading the news about a $5 per month increase that AT&T will implementon those with a legacy unlimited plan starting in March. This will be the second $5 price hike for Grandfathered unlimited users inside of a year. The first such hike took place last February.
Back in 2012, AT&T tried to get legacy unlimited subscribers to move into a plan
by preventing them from using Apple's FaceTime video chatting service
. At one time or another, AT&T has also
threatened to throttle the data speeds of these users
. And at various times, the carrier has been threatened with fines and legal action by the FCC and FTC in order to prevent it from restricting the service of these unlimited subscribers.
After the hike, the cost for unlimited data for those grandfathered in will rise to $40 a month. That price doesn't include voice calls and texts. Including the latter, legacy customers will have to pay $90 a month for complete unlimited service.
In trying to entice their legacy customers to sign up for a metered data plan, AT&T is telling them that the current available plans "provide several benefits that our legacy unlimited plan doesn't." One of those benefits allows subscribers to use their phone as a mobile hotspot for other devices. While the nation's second largest carrier stopped selling unlimited data plans last year to new subscribers and those switching plans, it brought back
unlimited data service to those who are subscribed to AT&T's DirecTV or U-verse TV
.
source:
ArsTechnica
,
DSLReports