Net Neutrality alert: AT&T throttling rules target "legacy unlimited data plans"
52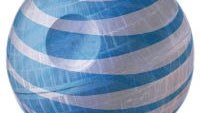 We're always looking for good examples to describe why Net Neutrality is an important topic. We've done our best, but it turns out that all we had to do was wait a bit and let a wireless carrier provide a perfect example for us. Unsurprisingly, the newest example has come from AT&T, where it has been found that AT&T's throttling rules target "legacy unlimited data plans".
Yesterday, AT&T started its new "
double the data
" promotion, which gives new customers twice as much data for the same price. This alone is suspicious given that AT&T has routinely argued that it needs to be able to throttle and regulate data speeds because of network congestion. But, that argument gets even more shaky because those throttling rules only exist for "legacy unlimited data plans", not new accounts or existing limited data plan customers.
This means that users on a legacy unlimited data plan could find themselves throttled if they are in an area with high "network congestion" once they surpass 5GB of data use in one month. However, if you are on a limited data plan for 10GB per month, you will not be subject to those same rules. Even if you have signed up for a new 100GB plan (for $375 per month), you won't be throttled, even if you are standing next to someone on an old unlimited plan who is seeing their data throttled.
Obviously, AT&T has changed the definition of the word "congestion" to now mean "being on a grandfathered plan that doesn't generate as much money as new offerings." At the very least, this uncovers the blatant hypocrisy in these network management rules, and proves why we need Net Neutrality protection.